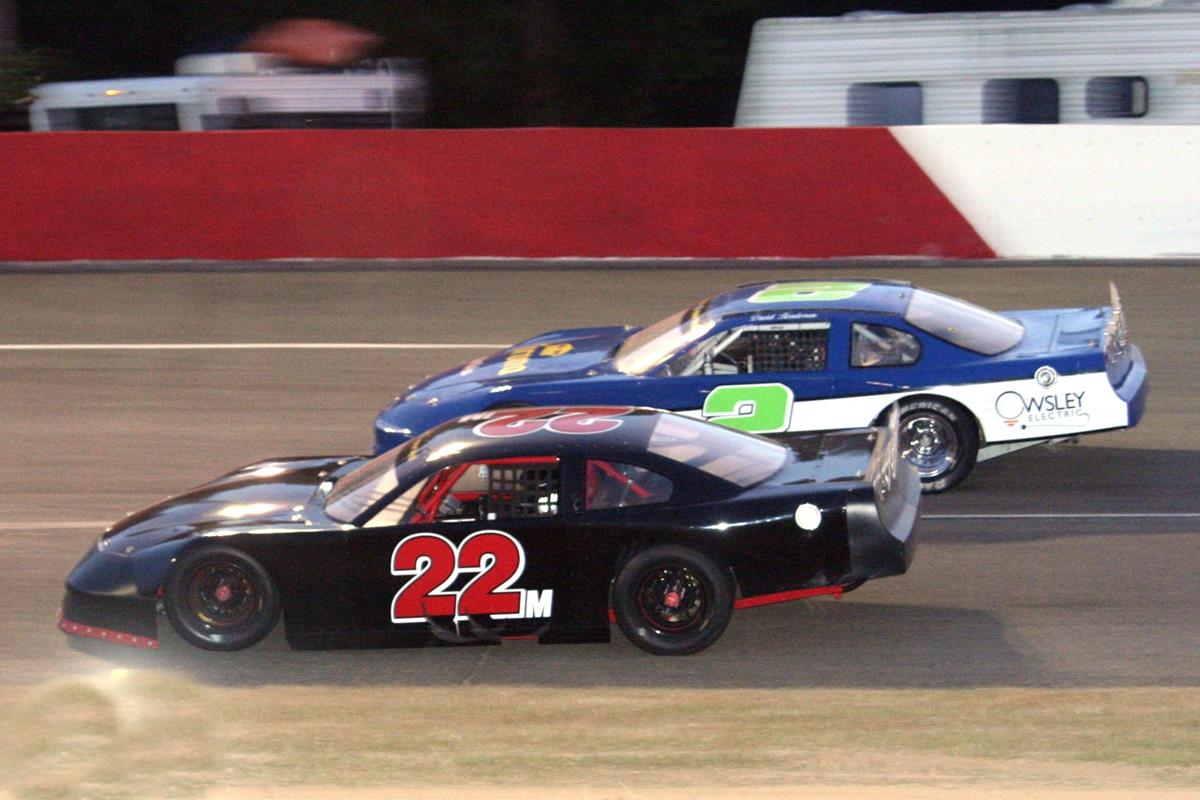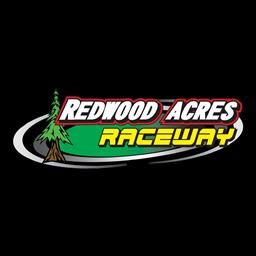 6/18/2019
Redwood Acres Raceway
---
Miller, Baker, Mayo Among RAR Point Standings Leaders Going Into Fair Races
Contenders and pretenders are starting to shake out in the points standings for all six local divisions at Redwood Acres Raceway for the 2019 season. Every race during the season is important and carries prestige but this Saturday's event will mean just a bit more with the racing action on the 3/8-mile paved oval coinciding with the annual Redwood Acres Best Of Humboldt Fair.
Aiden Kimberling leads the Anderson Logging Bandolero standings by five markers over Maleesa Miles who was victorious in the June 8 race. Kadence Mace is nine points behind Kimberling in third while T.J. Sorrells and Charles French round out the top five.
The Compass Community Credit Union roadrunner division points are currently being led by rookie driver JR Brandt. He will have his hands full trying to hold off the man in second place Tim Ratzlaff who is only six points behind and is the top driver to beat every race. The championship for the division crown at this point is a two-man race as third place Nick Ford is 39 points behind Brandt. Daniel Buell is fourth while rookie Austin Petersen lies fifth.
The fight for the track championship in the Four Star Realty bombers is tight as only four points separate the top two leaders Sam Brown and Jim Redd. Third place is behind held down by Ryan Ahrens and his deficit to Brown is 18 points. Tyler Avelar is fourth, 34 points behind Brown with Doug Way in fifth, only a point behind Avelar.
The tightest points battle right now at Redwood Acres Raceway is in the Compass Community Credit Union mini stock class. Only nine points are between first through forth place as if the results of this season thus far are any indication, the championship could very well come down to the very last lap come September. Jarrett Mayo has won two of the three features so far but only leads Rick Estes who won the other main by seven points. Third place is a tie between Gary Klientobe and Brett Murrell. Fifth place is Brian Murrell, Jr. and though he's 16 points behind Mayo, a single race could easily bump him higher in the standings.
The North Coast Lighting and Electric Legends division has also saw its share of exciting and competitive racing in 2019 so far. Young Katina Baker leads Leonard Ward by four points. Chris Lawrence's hopes of repeating as track champ in the division took a big hit last race as he was unable to compete. Even so, he still has a shot but is 20 points behind Baker in third. James Nichols is fourth in points and the highest rookie in the division. MKinzy Uselton sits fifth only four points out of fourth place.
This weekend's fair event for the Mid-City Motor World late models will feature a special double feature, two 40-lap feature races. David Miller has won both feature events so far and currently leads the points. David Henderson fought his car all race long on June 8 but was able to finish third and keep his gap behind Miller to only four points. Mic Moulton hasn't shown the speed in 2019 that has made him multiple-time champion at the Acres but he's still in the thick of things. He is tied for third with Keith Nelson who has had a solid season and could be a sleeper pick for Saturday's feature. Fifth in the standings also features a tie between Luke Hall and Marty Walsh. Both drivers will also be among the top contenders come Saturday night.
All fans who enter the Redwood Acres Best Of Humboldt Fair will have entry to this Saturday's races at Redwood Acres Raceway. General admission to the fair is $15 while seniors are $5. Military members get in free while children 15 and under also get in free (youth aged 12-15 require proof of age.) Grandstands for the races open at 4:00PM on Saturday with racing beginning at 5:00PM. Find RAR on Facebook at www.facebook.com/RedwoodAcresRaceway2019/ or on Twitter @RacingTheAcres.
---
Submitted By: Matthew Sullivan
Back to News