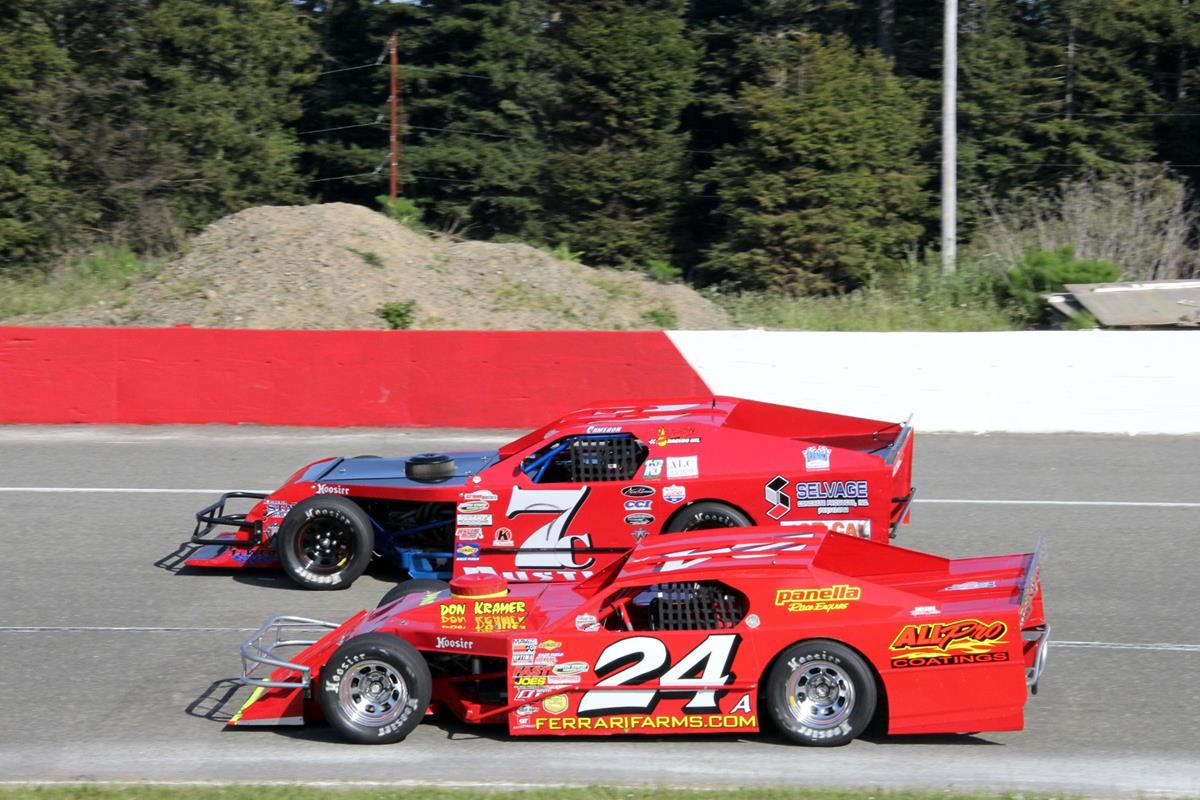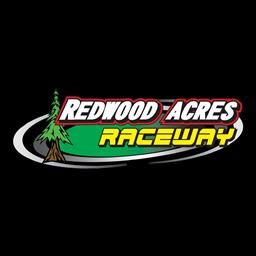 7/16/2019
Redwood Acres Raceway
---
North State Modifieds And Upstate Bombers Return To RAR Saturday
After a week off, the 2019 season resumes this Saturday night at Redwood Acres Raceway. Bandoleros, roadrunners, mini stocks and Legends will be in action while the late models will be off. Local bomber drivers will be joining the Upstate Bomber Series for their second and final visit to RAR this season while the North State Modified Series will also be returning for the second time in 2019. McMurray And Sons will present all the action as part of the celebration of the company's 100-year anniversary.
It's a three-driver race for the track championship in the Anderson Logging Bandoleros between Maleesa Miles, Aiden Kimberling and Kadence Mace. Miles leads Kimbering by six points with Mace 12 points behind. Brad Henderson and T.J. Sorrels round out the top five.
Rookie JR Brandt is in control of the Compass Community Credit Union roadrunner standings by 22 points over Tim Ratzlaff. Nick Ford is third, 31 points behind Brandt. Daniel Buell holds fourth with Jordan Paiment fifth.
The Compass Community Credit Union mini stocks title chase is a tight one. Points leader Gary Klinetobe's advantage over second place Brett Murrell is 11 points. Third place Jarrett Mayo is 14 points in arrears to Klinetobe. Rick Estes in fourth is 30 points behind the leader with Brian Murrell, Jr. 33 points behind Klinetobe in fifth.
Leonard Ward has the most comfortable lead compared to other division points leaders. He leads the North Coast Lighting And Electric Legends division by 33 points over rookie James Nichols. MKinzy Uselton is third, six points in deficit to Nichols. Fourth place Brent Mack is only four points behind Uselton while Brad Henderson is fifth.
As previously mentioned, the Mid-City Motor World late models will not be in action Saturday night. David Henderson took over the points lead thanks to his victory in the Firecracker 100 but only leads Keith Nelson by four points. Marty Walsh in third is well within striking distance as he is only seven points behind Henderson. David Miller has dominated the division for most of the season but skipped the previous race and is now fourth in standings, 13 points behind Henderson. Luke Hall in fifth is another point behind Miller.
All of the stars of Redwood Acres Raceway's Four Star Realty bomber division will be in action for the Upstate Bomber Series race Saturday night. Sam Brown leads the local points standings by four points. Second place is the granddaughter/grandfather team of Raquel Krupa and Jim Redd. Krupa has raced all the local events while Redd raced the Upstate event earlier this season and will be driving Saturday night. Ryan Ahrens, Doug Way and Tyler Avelar round out the top five.
Mikey Lovell leads the Upstate Bomber standings by 90 points. Second place is held by local favorite Donnie Hyman. Jeff French holds third with west coast late model superstar Jeremy Doss in fourth and David Dillinger fifth. Redd and Brown are just outside the top five in sixth and seventh. Late model touring series champion, Mike Doss was the winner of the series' debut race which was at the Acres in May. Jeremy Doss won the first race of a doubleheader at Ukiah Speedway on Memorial Day weekend with Mikey Lovell winning the second event. Lovell was the winner of the series most recent event which took place at Shasta Speedway on June 22.
The North State Modifieds will be in action Saturday night and the series never fails to disappoint when it comes to action and excitement. Cameron Austin leads the highly competitive series championship by 13 points over Robbie Knittel. Jason Philpot is third, 46 markers behind Austin. Darrin Knight in fourth is 68 points behind the leader with Darrin Sullivan one point behind him in fifth. Randy Houston won the season opening race at Madera Speedway with Knight winning at the Stockton 99 Speedway. Kyle Tellstrom was the winner of the series' first race at RAR on May 11. Knittel doubled up at Stockton and Madera with Philpot taking the trophy at Shasta Speedway June 22. Austin won the series' last race which took place at All American Speedway on July 6.
An open practice is scheduled to take place Friday from 4:00-8:00 PM. Grandstands open Saturday at 4:00 PM with racing starting at 5:00 PM. General admission is $14 while seniors and military tickets are $10. Children 6-11 is $8.00 while children five and under get in free. For more information on this Saturday's races, you can find Redwood Acres Raceway on Facebook or on Twitter @RacingTheAcres.
---
Submitted By: Matthew Sullivan
Back to News