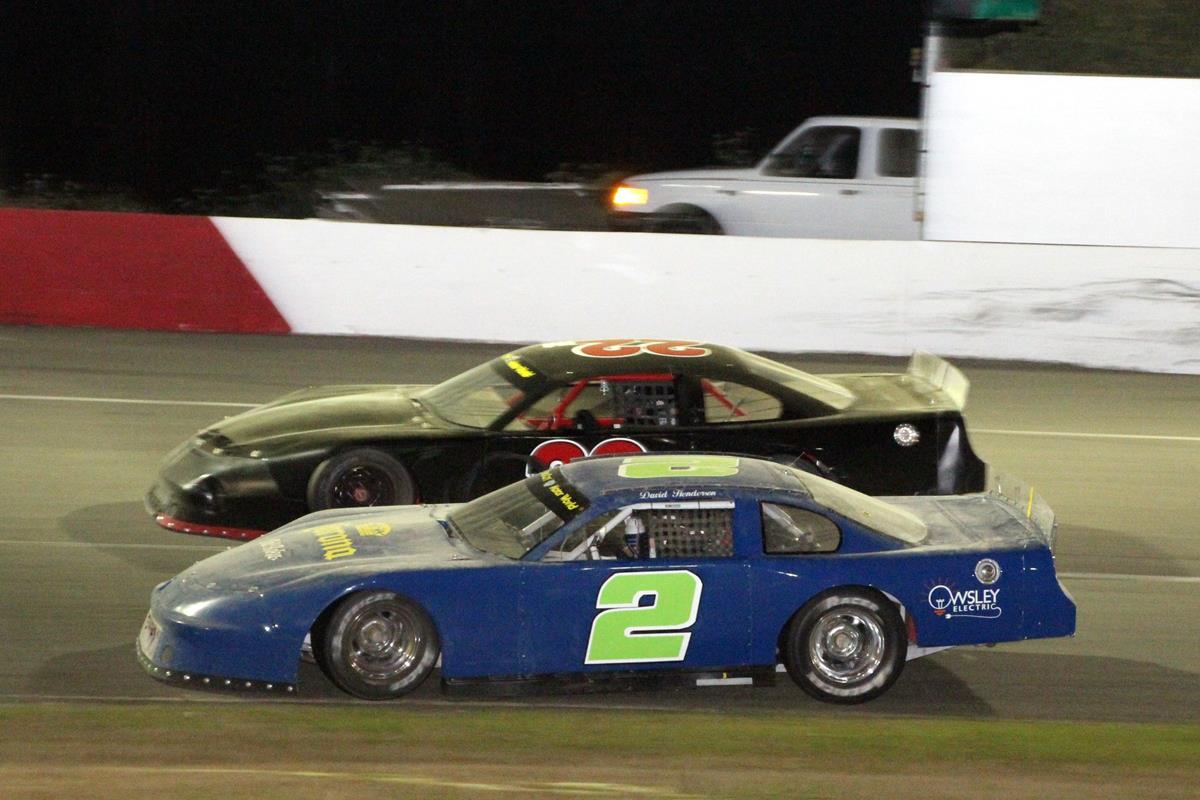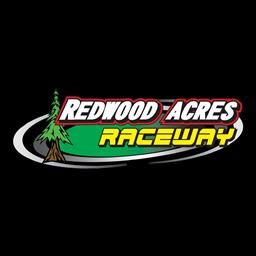 9/16/2019
Redwood Acres Raceway
---
Fall Spectacular Will Conclude 2019 Season At Redwood Acres Raceway Saturday
Champions will be crowned Saturday night at Redwood Acres Raceway as the 2019 season will wrap up with the annual Fall Spectacular. The North State Modified Series will be joining the action in their penultimate race of 2019. Blue Lake Casino Hotel and Sequoia Springs Senior Living will be presenting what should be a thrilling night of action with championships in all divisions still undecided.
One championship that has been decided is the Four Star Realty bomber division. The bombers season ended in the most recent race on September 7 and the division will not be partaking in the Fall Spectacular. Raquel Krupa earned the championship in her first full season behind the wheel narrowly beating veteran racer Ryan Walters by four points. Doug Way finished third in the standings holding off fourth place Sam Brown by a single point. Donnie Hyman finished fifth in the standings.
Maleesa Miles has an 11-point lead on Aiden Kimberling in the Anderson Logging Bandoleros. Miles has been a force all season long with five main event wins. Kimberling won his first-ever feature on September 7. Kadence Mace in third is 17 points out of the lead and was also a first-time winner earlier in the month with wins in the trophy dash and heat races. Brad Henderson and MKinzy Uselton are fourth and fifth.
JR Brandt has had a fantastic and consistent rookie campaign which has allowed him to lead the points for the Compass Community Credit Union roadrunners. Tim Ratzlaff in second is only 10 points behind Brandt and has won the most feature events in the division this season with four. Nick Ford in third is mathematically alive in the standings but his 20-point gap to the lead is likely too much to overcome. Daniel Buell will have nothing to lose Saturday as he will do no better or worse than fourth place this season. Rookie Jeremiah Martin in fifth also appears to have that position well in hand.
The battle for the Compass Community Credit Union mini stock class is a two-man race between leader Gary Klinetobe and second place Brett Murrell. Klinetobe's nine-point lead could be easily overcome by Murrell in the highly-competitive division. Jarrett Mayo was still in the fight for the track championship until the last race when he fell out while leading. Mayo is 31 points behind Klinetobe and with no chance at the championship, he will be hoping to maintain his third place in points. Rick Estes sits in fourth while fifth place will be a fight between father and son as Brian Murrell, Sr. will be looking to hold off Brian Murrell, Jr.
Of all the division points leaders, Leonard Ward has the biggest lead. Ward leads James Nichols by 20 point in the North Coast Lighting And Electric Legends. Third place Scott Taylor will hope to stay there as he is 12 points ahead of MKinzy Uselton in fourth. Brad Henderson in fifth is another 11 points behind Uselton.
As mentioned, the North State Modified Series will race Saturday night at the Acres for the third time in 2019. Kyle Tellstrom won the first race at RAR on May 11 while Cameron Auston won a thriller on July 20. The tag team of Robbie Knittel and Scott Winters lead the series standings by one point over Cameron Austin. Darrin Knight is third in points and is always one of the top contenders when the modifieds race at RAR. Darrin Sullivan and Terry Deal round out the top five in NSCS standings.
Saturday night's action will conclude with the 100-lap feature for the Mid City Motor World Late Models. The race is likely to attract many of the top drivers in the region. Oregon racer Wade Koens and Lake County star and fan favorite Sierra Furia have announced their intentions to race this weekend.
David Henderson won the mid-season Firecracker 100 and leads the late model points. David Miller in second missed the Firecracker 100 event but has won all but one of the other main events at RAR this season. Miller is well within striking distance of Henderson as he is only eight points behind. Keith Nelson's chance at the championship took a hit last race when his car suffered mechanical woes. Thankfully for Nelson, he was able to race Scott Baker's car and lessen the blow in points he otherwise would have suffered. Nelson is 12 points behind Henderson. Fourth place Luke Hall is 25 points out of the lead and while he is mathematically alive in regards to the championship, he will need the top three runners to have extraordinary bad luck. Marty Walsh is fifth in points.
There will be an open practice on Friday. The pits will open at 2:00 PM while practice will take place between 4:00-7:00 PM. Saturday grandstands will open at 4:00 PM while racing will begin at 5:00 PM. General admission tickets for this Saturday's Fall Spectacular are $14, seniors/military $10, children 6-11 $8 while children 5 and under are free.
For more information including full points rundowns in all divisions visit www.RacinTheAcres.com. You find Redwood Acres Raceway on Facebook and on Twitter @RacinTheAcres.
---
Submitted By: Matthew Sullivan
Back to News