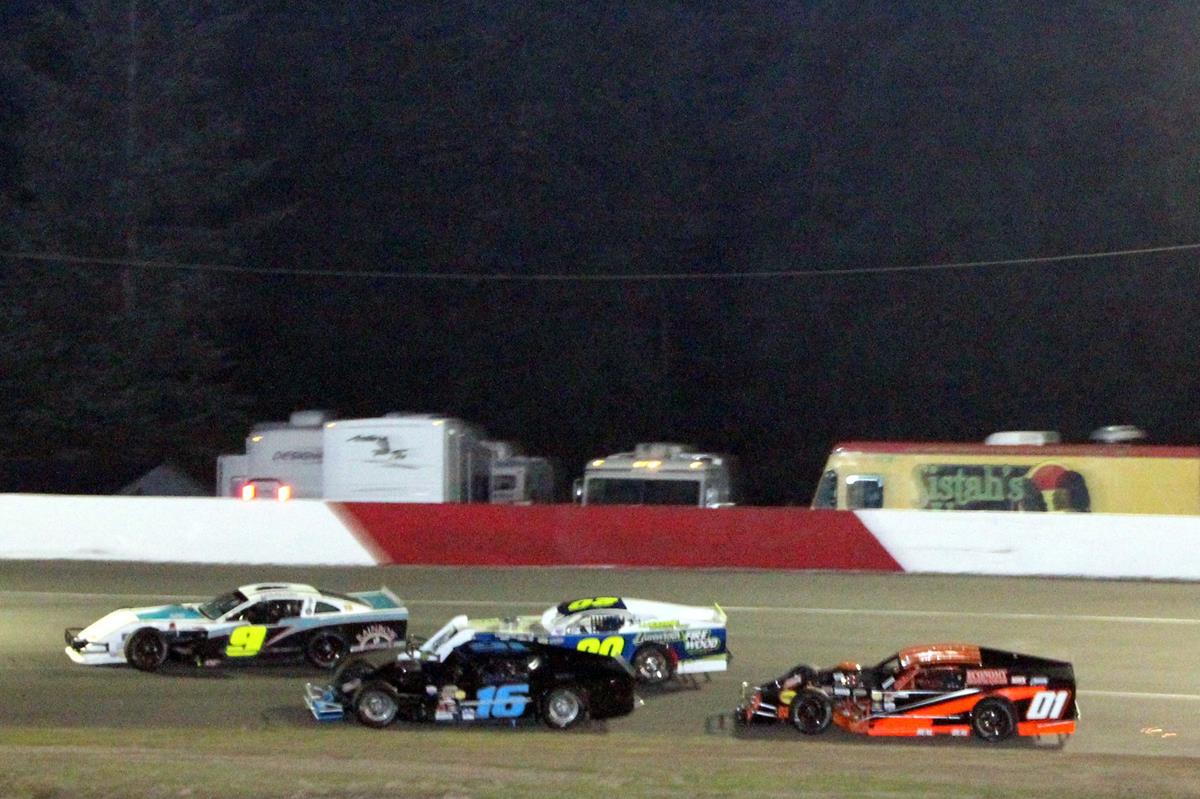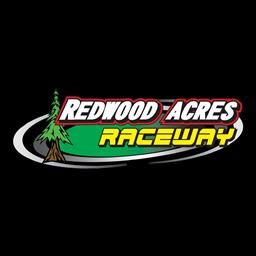 9/21/2020
Redwood Acres Raceway
---
Annual Fall Spectacular Will Conclude Redwood Acres Raceway 2020 Season On Saturday
The final race of the 2020 season for Redwood Acres Raceway will take place this Saturday September 26. Raceway officials had hoped to reschedule the previously canceled event on September 12 but were unable to do so. Champions will be decided in all five local divisions of late models, Legends, bombers, mini stocks and roadrunners. The ever-exciting North State Modified Series will be joining the RAR regulars. McMurray And Sons will be presenting Saturday's event which will once again be live streamed on RAR's Facebook page since fans will not be allowed to attend in person.
The roadrunner division title will likely be won between either Bryan Brandt or JR Brandt. Bryan has a somewhat healthy 12-point margin over JR. Third place Jeremiah Martin is mathematically alive but his 27-point deficiency to the leader will require catastrophic circumstances to allow him to take the championship. Joseph Brown in fourth will be looking to hold on to that position as fifth place LeRoy Marsh, Jr. is only eight points behind him.
Only two points separate the top two in the mini stock class as veteran Gary Klinetobe leads sophomore racer C.J. Dalton. Brett Murrell is right in the fight as he sits third in the standings, six points behind Klinetobe. Gannon Cyphers has had a solid rookie season and while he's only 20 points behind Klinetobe and fourth in points, it's unlikely that he will have the fortune to overtake all three drivers ahead of him in the standings. The same can be said for Jarrett Mayo in fifth who is 24 points out of the lead.
The bomber division will be racing for an increased purse Saturday. Meanwhile the championship race is a two-man affair as Sam Brown leads Donnie Brown by a single marker. Rookie Bridget Steeves is out of the fight as she is 27 points in arrears to the championship battle. Steeves will be hoping to hold on to third as defending division champ Raquel Krupa is only one point behind in fourth. Jordan Krupa looks to have fifth place in points locked down.
Legends division drivers will also be racing for a boosted purse this weekend. As with the bombers, the Legends track championship is a two-driver fight with Dane Nissen holding a three-point margin over James Nichols. Tyler Krupa is 31 points behind Nissen and will be looking to maintain that position as rookie Andy Thornton is only four points behind. Buddy Cox rounds out the top five in the standings.
The late models will also be racing for a higher purse. It will require major issues for Dustin Walters to not win the 2020 crown as he leads rookie Eugene Palmer by 15 points. Ed Rasmussen is also a rookie in the division and is three points behind Palmer. David Henderson holds fourth in the standings.
The North State Modified Series was originally scheduled to race at the Acres on June 6 but the COVID-19 coronavirus pandemic forced the date to be moved to this weekend's Fall Spectacular. The series has had its share of cancelations in 2020 due to the pandemic and this Saturday's race will be the third for their season. The previous two events for the NSMS have taken place at Lakeport Speedway with Kyle Tellstrom winning on July 18 and Charlie Collins winning on September 12.
Dave McMurray and McMurray And Sons have enhanced the purse for Saturday's NSMS event. $2000 will be on the line for the winner of the 60-lap feature event. In addition, $200 will go to the first 20 drivers/teams to sign in for the race.
Tellstrom leads the NSMS standings by 10 points over Collins. Scott Winters is third while Mike Sullivan is fourth and Darrin Sullivan is fifth. The NSMS ran three times in 2019 with Tellstrom winning on May 11, Cameron Austin winning on July 20 and Darrin Knight winning on September 21. Knight will be a heavy favorite Saturday as his six wins in NSMS competition at Redwood Acres Raceway are the most of any driver in series history.
Redwood Acres Raceway will host a test and tune on Friday from 3:00 to 8:00 PM. Drivers that paid for the September 12 race and didn't request a refund will be credited for this event. Further information regarding the increased purses for the bombers, Legends and late models will be released later this week. Racing will begin at 3:00 PM on Saturday and will be streamed live on Redwood Acres Raceway's Facebook page. You can also follow RAR on Twitter @RacinTheAcres.
---
Submitted By: Matthew Sullivan
Back to News