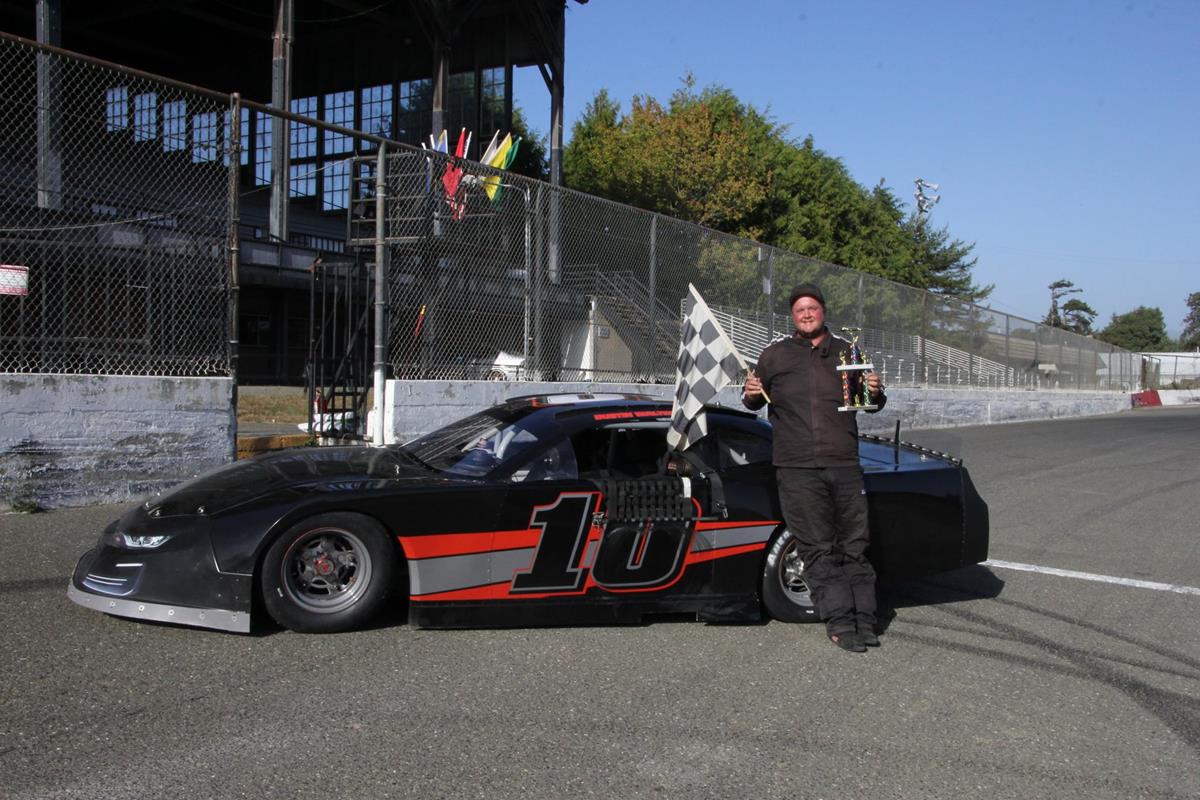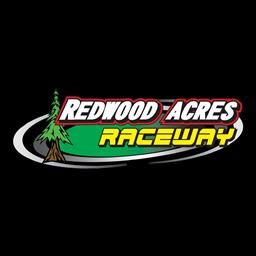 12/5/2020
Redwood Acres Raceway
---
2020 Late Model Season Review
The COVID-19 coronavirus pandemic had a huge negative effect on Redwood Acres Raceway's late model division in 2020. The pandemic limited the field for the class throughout the four races in the season. While the lack of cars was disappointing, there was still a lot of interesting racing this season.
Dustin Walters claimed the 2020 late model championship with a new car. Walters won the feature event on August 29 but his best run of the year arguably came in the first race of the year when he ran toe-to-toe with late model touring veteran, David Miller. Although Walters placed second in that event, the speed and skill he showed was a prelude to how he would run in 2020. Walters was unable to race in the season ending Fall Spectacular and had Mic Moulton substitute for him for the event. Moulton won the main event which sealed Walters championship run.
Eugene Palmer moved up from the mini stock division and did an admirable job as a late model rookie. Palmer had several mechanical issues that forced he and his team to work harder than they probably wanted during the season. In spite of that, Walters finished second on two different occasions which helped him garner second in points.
Ed Rasmussen was also a late model division rookie but did have previous experience racing at Redwood Acres Raceway during its dirt track days. Rasmussen returned to the track for the first time in over 30 years. With champion Walters unable to run all four events, Rasmussen was the only driver to finish in the top five in every race in 2020. He placed third in both races in August en route to this third-place championship finish.
David Henderson only raced twice in 2020 but managed to finish fourth in the standings. Surprisingly Henderson did not win on the year but he did finish third in the season opener on July 11 and second in the Fall Spectacular on September 26.
Scott Baker rounded out the top five in points and made his lone start of the season in the Fall Spectacular. Baker placed third in that race.
David Miller was the winner of the July 11 event as mentioned earlier while Luke Hall won on August 1. Neither driver competed for points in the late model division in 2020.
---
Submitted By: Matthew Sullivan
Back to News