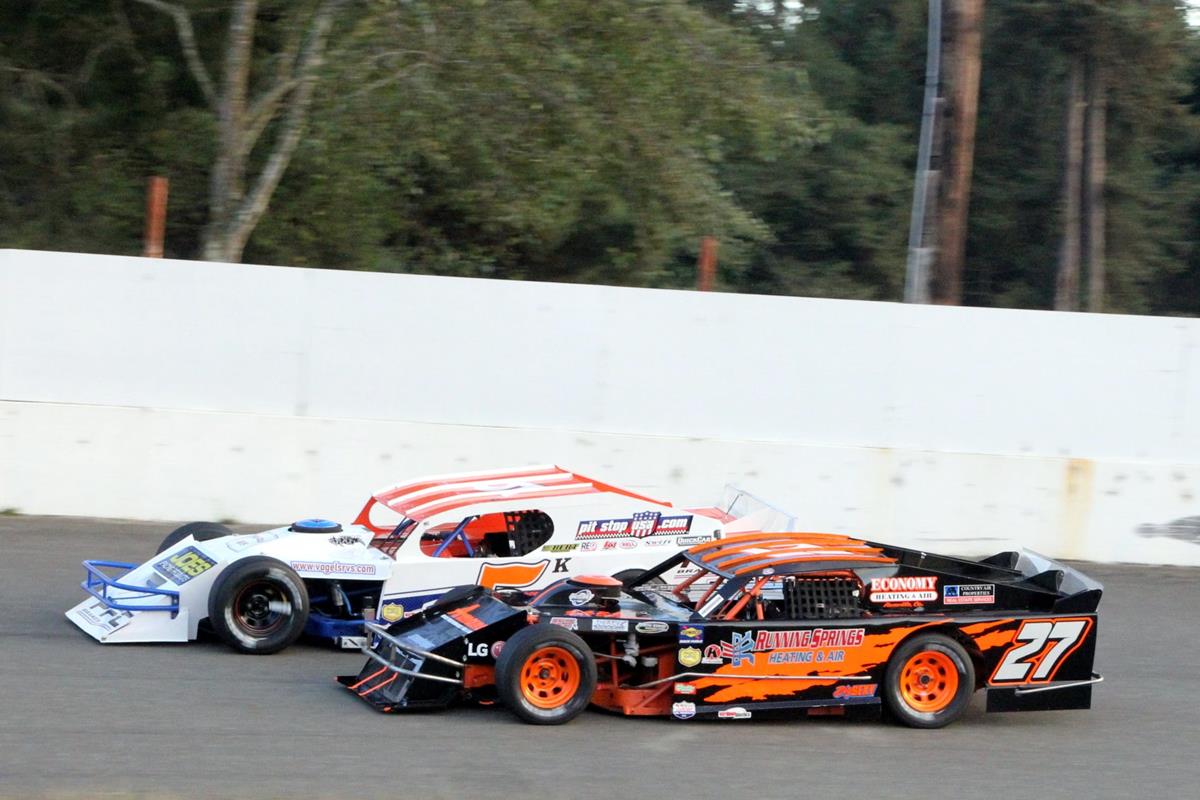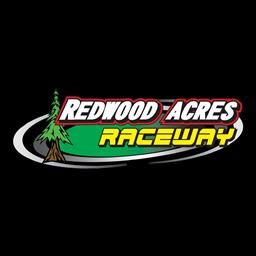 5/31/2021
Redwood Acres Raceway
---
North State Modifieds The Feature Attraction At RAR Saturday Night
After a two-week break, racing returns to Redwood Acres Raceway this Saturday for the third race of the 2021 season. O'Reilly Auto Parts and SuperCuts will be presenting what promises to be a thrilling night of action on the 3/8-mile paved oval. Late models will be in action for the second time this season while Legends, bombers, mini stocks and roadrunners will also be in action. In addition, the top modified stars of the region will gather at the Acres as the North State Modified Series will make their first of two stops this year.
Jeremiah Martin leads Bob Ratzlaff by seven points in the roadrunner division standings. Bryan Brandt, Joe Natale and JR Brandt round out the top five and are still within striking distance of the leader. The mini stock points are currently being led by Eric O'Ferrall. His advantage over second place is only five points with C.J. Dalton and Colton Kinsey tied for the position. Sam Brown is 19 points behind the leader in fourth and Shannon Palmer is fifth, 20 points behind O'Ferrall.
The points for the bomber division are deadlocked at the top with Tyler Krupa and Raymond Taylor, Jr. tied for the lead. Raquel Krupa has won both feature events this season and is only two points behind in third. Jordan Krupa in fourth is six points behind the leaders with Ed Rasmussen still in the hunt in fifth, 11 points out.
Chris Lawrence doubled up in the most recent event on May 15, winning two main events on the night. Those victories have propelled him to a 10-point lead over Brett Murrell. Tyler Krupa in third is 17 points behind Lawrence. Andy Thornton and Austin Cook have some catching up to do as they are 27 and 33 points behind in fourth and fifth respectively.
Luke Hall made a late-race pass to win the season-opening late model feature on May 1. The win placed him first in points. The rest of the top five features two ties. Ryan Walters and David Miller are tied for second, eight points behind Hall. Fourth place Dustin Walters and David Henderson are also tied, nine points out of the top spot.
This Saturday's North State Modified Series race will be the third race of the season for Northern California's premiere touring division. Kyle Tellstrom is one of the top drivers not just in modified competition but in all short track racing on the west coast and has won both feature events this season at Shasta Speedway and Madera Speedway. The defending series champion will most definitely be among the favorites to win Saturday night's O'Reilly Auto Parts/SuperCuts 60.
Tellstrom's path to victory won't be easy. Scott Winters is second in NSMS standings and will be looking to close the 14-point margin between himself and the leader. Ian Elliott is another strong contender and is third in series points, 26 back of Tellstrom. Keith Bloom and Dustin DeRosier round out the top five in points and will also be strong competition. Other top names to watch this Saturday include Darrin Knight who is always one of the top drivers to beat when the NSMS visits Redwood Acres Raceway, Cameron Austin who won the NSMS' only visit to the Acres in 2020 and Darrin Sullivan who has a previous victory at RAR.
Redwood Acres Raceway will be hosting a test and tune Friday June 4. Pit gates open at 11:00 AM with the track activities taking place from 1:00 PM to 6:00 PM. Following the test and tune will be a tri-tip barbecue provided by Cook's BBQ. Saturday's event presented by O'Reilly Auto Parts and SuperCuts begins with the pits opening at 9:00 AM. Practice will start at 1:00 PM, grandstands open at 4:00 PM with racing starting at 5:30 PM. Tickets are $12 and can be purchased online at https://market.myracepass.com/store/tickets/?i=1249086&store=20226 or by visiting several local outlets, Automasters or Don's Rent-All in Eureka, McKinleyville Barber Shop in McKinleyville or JC Auto in Fortuna. Fans are reminded to bring cash as vendors will be roaming the stands selling beer, soft drinks and food and can only do cash transactions. The event will be live streamed on YouTube and on RAR's Facebook page.
For full points and race results and more information, visit www.RacinTheAcres.com. You can also find RAR on Facebook or Twitter @RacinTheAcres.
---
Submitted By: Matthew Sullivan
Back to News