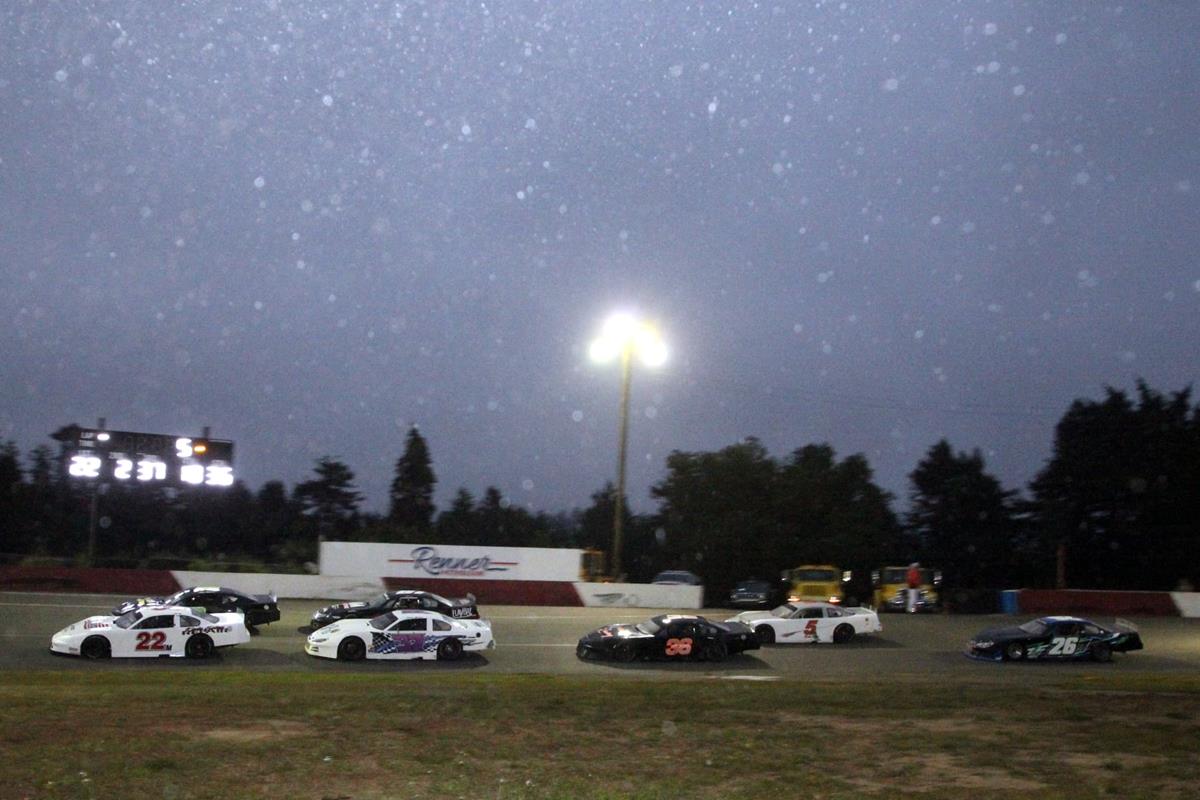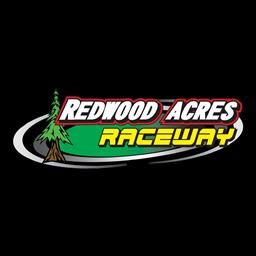 7/26/2021
Redwood Acres Raceway
---
Second Half Of 2021 Season Begins With Fan Appreciation Night Saturday
Redwood Acres Raceway will be celebrating its race fans this Saturday night with Fan Appreciation Night. It's been a fantastic season of racing thus far in 2021 and with the season halfway over, contenders and pretenders for track championships are becoming clear. Roadrunners, mini stocks, bombers and Legends will be on tap this weekend and while the local late models are off, the new General Tire Super Late Model Series presented by Hoosier Tire West will be making its debut on the 3/8-mile paved oval.
The fight for the roadrunner championship appears to be a two-driver race as Jeremiah Martin and Bob Ratzlaff are in a fight for the prize. Third-place in points is Tanisha Ratzlaff who is a rookie and has displayed incredible talent and ability this season. Fourth place in points is a tie between Dylan Ford and Nick Ford.
Mini stock division points are tight with Eric O'Ferrall having a four-point lead over young rookie Colton Kinsey. Veteran driver Sam Brown is third and only nine points out of the lead. C.J. Dalton is 22 points behind and will need some help to claw back into the picture. Allison McCarty is fifth in points.
Tyler Krupa's lead in the bomber standings grew after the most recent event on July 10. His advantage over Raquel Krupa grew to 18 points. Jordan Krupa in third is only two points behind Raquel while Ed Rasmussen in fourth is a point behind Jordan. Bridget Steeves is fifth but more than 80 points behind the division leader.
The Legends division has featured some of the best racing in 2021 but also has the biggest margin in points between the leader and second place. Chris Lawrence's lead over Tyler Krupa is a strong 36 points. Third place is Brett Murrell and he is 14 points behind Krupa. Brandon White holds fourth in the standings with Andy Thornton fifth.
The lead in the championship Redwood Acres Raceway's late model division is currently held by David Miller. Miller leads Luke Hall by 10 points and David Henderson by 11 markers. Fourth place Scott Baker is 26 points behind Miller and fifth place Eugene Palmer is 30 points behind the leader.
The General Tire Super Late Model Series presented by Hoosier Tire West is a new division that was created in hopes of reviving super late model racing in Northern California. The series debuted at Shasta Speedway on June 19 with David Miller winning over Luke Hall. One driver who had hoped to race in that event was 1997 NASCAR Southwest Tour Series champion Bryan Germone. Engine issues in practice prevented him from participating in the race which would have been his first in over a decade.
Tickets for this Saturday's Fan Appreciation Night are only $5. Tickets can be purchased at the front gates on Saturday, on the track's website www.RacinTheAcres.com and the following local businesses: Automasters and Don's Rent-All in Eureka, McKinleyville Barber Shop in McKinleyville and JC Auto in Fortuna. Grandstands will open at 4:00 PM with racing starting at 5:30 PM. The first 500 fans who enter the grandstands Saturday will receive thunder sticks while the first 200 kids under 12 years old will receive a trophy. The event will also be live streamed on YouTube and RAR's Facebook page.
---
Submitted By: Matthew Sullivan
Back to News