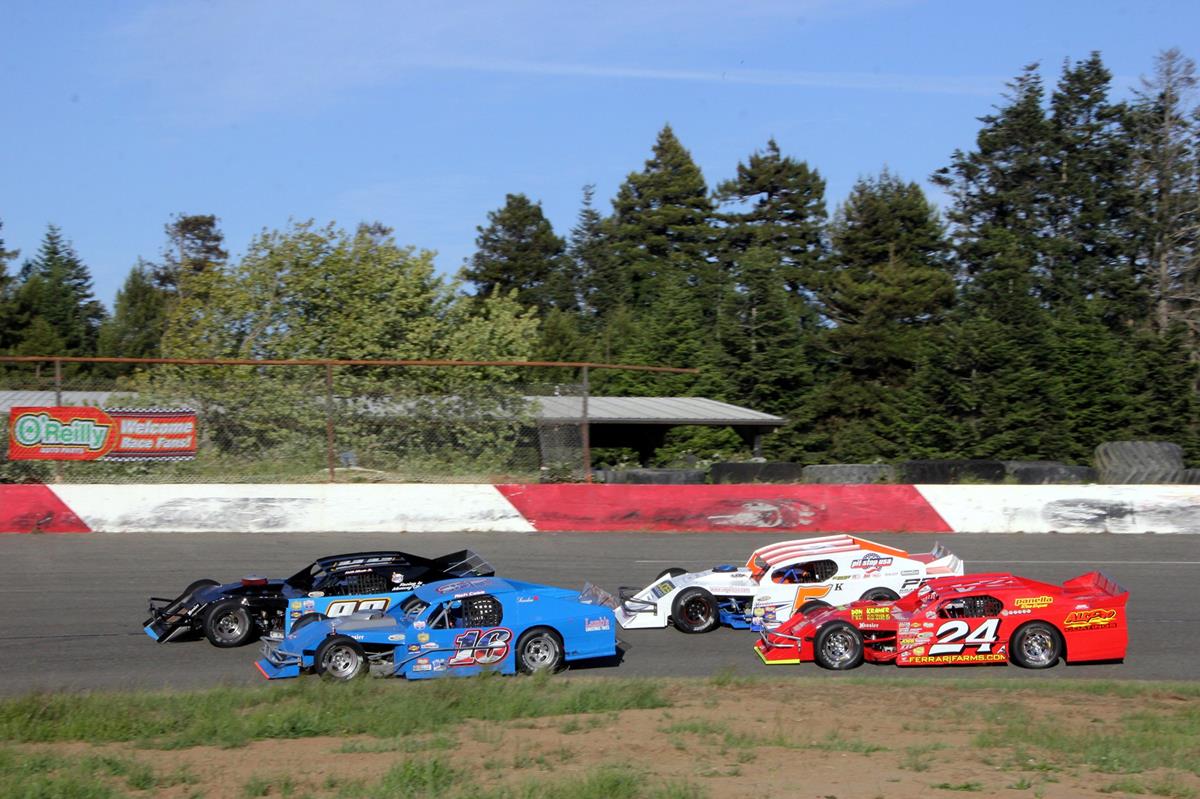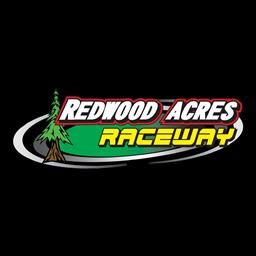 9/20/2021
Redwood Acres Raceway
---
Redwood Acres Raceway Season Concludes This Weekend In Spectacular Fashion
The 2021 season at Redwood Acres Raceway will come to a close this Friday and Saturday night with the two-day special Fall Spectacular. This weekend promises to live up to its name with track championships and big money on the line for the late models and the visiting North State Modified Series. This year's Fall Spectacular is presented by Chris Sarvinski, Cutten Realty Property Management, Four Star Realty, O'Reilly Auto Parts and Walters Trucking.
The Friday leg will feature Legends and bombers with the mini stock and roadrunner divisions seeing their respective championships decided. It's a two-driver battle in the roadrunners as Bob Ratzlaff holds a 15-point advantage over Jeremiah Martin. Eric O'Ferrall and Brian Murrell, Jr. will be the two drivers fighting for the mini stock division title.
Saturday's card will add the late models and North State Modified Series with the bombers and Legends. Tyler Krupa will have to suffer some hard luck this weekend to lose his grip on the bomber title. His lead over Raquel Krupa is 28 points. Ed Rasmussen and Jordan Krupa have an even harder mountain to climb as they are tied for third, 33 points out of the lead.
The 2021 Legends division crown will either to go Chris Lawrence or Brandon White. Lawrence leads White by 24 points. White will be one of two drivers doing double duty between the Legends and the North State Modifieds. Spears Pro Late Model and Modified Series racer Jeremy Doss will also be behind the wheel of a Legend and modified. Both drivers will be a factor.
David Henderson wrapped up the track championship for the late models this season in the previous race on September 11. This Saturday's race for the division will be an open competition 100-lap race. With no points on the line and a stellar purse, the battle for the win should be intense. The feature winner will receive $5,000 for the win while second through fifth finishing positions will earn $2,000, $1,000, $750 and $500. The minimum to start the race is $300.
It's not hyperbole to say that Saturday's North State Modified Series event will be the biggest in the history of the Northern California touring series. The 60-lap Dale Baldwin Challenge will have the largest purse in series history thanks to McMurray And Sons Roofing, Mark and Sharon Baldwin and O'Reilly Auto Parts. The event is named in honor of Dale Baldwin, father of former Acres champion and late model open competition competitor Mark Baldwin. The winner of the race will earn $5,000 with second getting $2,500, $1,500 to third, $1,200 for fourth and $1,000 with $200 just for starting the feature.
NSMS officials have received over 20 pre-entries for Saturday's race and the large purse has not only attracted the top North State Modified drivers but some of the best racers in the region. Series points leader Scott Winters and other series regulars Ian Elliott, Keith Bloom, Kyle Tellstrom and Dustin DeRosier will look to earn the honor of victory. Former RAR winners Darrin Knight and Darrin Sullivan will also be strong contenders to win.
One driver who will be making his first start in the NSMS will be Cole Brown. Brown will be behind the wheel of the car Steve Taylor piloted in last year's NSMS Fall Spectacular race. Taylor passed away the day after the event due to an aortic tear. Brown was Taylor's crew chief for that race and in prior conversations, Taylor vowed that Brown would one day race for him. That promise will be fulfilled Saturday.
Tickets are $10 for each night and can be purchased on RacinTheAcres.com, Automasters and Don's Rent-All in Eureka, McKinleyville Barbershop and JC Auto In Fortuna. Tickets will also be available at the gate. Gates open both lights at 4:00 PM with racing starting at 5:30 PM. Both nights will be livestreamed on YouTube and Redwood Acres Raceway's Facebook page. You can also follow RAR on Twitter @RacinTheAcres.
---
Submitted By: Matthew Sullivan
Back to News