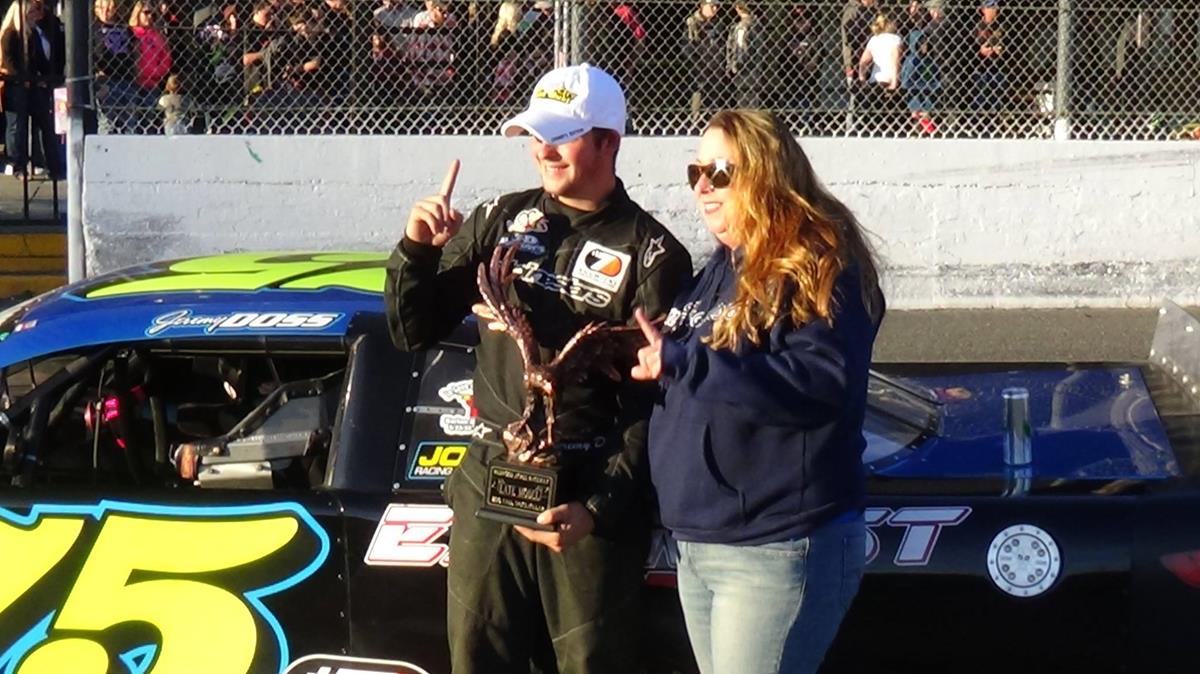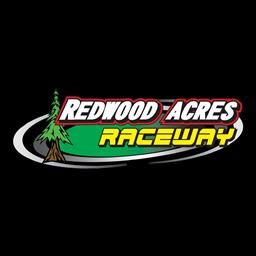 9/21/2021
Redwood Acres Raceway
---
Doss To Do Double Duty At Redwood Acres Raceway This Weekend
Upper Lake short track superstar Jeremy Doss will be one of the drivers participating in this weekend's North State Modified Series Dale Baldwin Challenge during Redwood Acres Raceway's Fall Spectacular. The 25-year-old superstar will also be participating in RAR's Legends division which will give local drivers in that division a chance to compete against one of the best talents on the west coast racing scene.
Although Doss will be making his first North State Modified Series start Saturday and though most fans know him for his exploits behind the wheel of a late model, Doss has plenty of experience and success in modified competition. Doss is the defending Spears Modified Series champion and is the current point leader for the series this season. Of the 17 events the series has ran in 2020 and 2021, Doss has won 12 of them.
In addition to his success in the modifieds, Doss has also continued to be a winner in late model action. He leads the points for the SRL Spears Pro Late Model Series with seven wins in nine races this season. Doss is no stranger to success at Redwood Acres Raceway as he has won the late model portion of the Fall Spectacular on two occasions, in 2012 and 2016.
While Doss will certainly be among the favorites to win the 60-lap North State feature, it won't be an easy task to complete. Over 20 drivers have pre-entered for the Dale Baldwin Challenge thanks to the hefty purse for the event, the richest in series history. NSMS points leader Scott Winters will be eager to prove his talents and have his name etched into lore as the winner of the biggest race ever for the North State Modifieds. Winters won the most recent NSMS race at the Acres earlier this year in June.
Kyle Tellstrom should be another heavy favorite to win. Tellstrom set fast time in the June event but suffered a heavy crash in the feature that severely damaged his racecar. Other series regulars will be looking to strike it rich Saturday night by winning their first race of the season. Ian Elliott, Keith Bloom and Dustin DeRosier are sure be among the front runners when the race reaches its final stages.
Darrin Knight's only NSMS start this year came at Redwood Acres Raceway. His success at the Acres is unmatched and he is always a favorite to win. Darrin Sullivan is a two-time winner in NSMS action at RAR and he's certain to be in the mix. Cameron Austin is also a two-time North State winner at the Acres and was the victor in last year's Fall Spectacular race. Although Austin has focused more on racing Legends this year, for anyone to overlook him would be a big mistake.
One driver who has confirmed to do the Legend/NSMS combo along with Doss is fan favorite Brandon White. The Eureka driver has six feature wins in the Legends division this season. Saturday will be his first NSMS start but White is not unfamiliar with open-wheel racing having started his career racing midgets.
The Fall Spectacular begins Friday night with roadrunners, mini stocks, bombers and Legends racing. Saturday's race will have the bombers, Legends, the 100-lap late model race and the 60-lap Dale Baldwin Challenge for the North State Modified Series. Tickets are $10 for each night and can be purchased on RacinTheAcres.com, Automasters and Don's Rent-All in Eureka, McKinleyville Barbershop and JC Auto In Fortuna. Tickets will also be available at the gate. Gates open both lights at 4:00 PM with racing starting at 5:30 PM. Both nights will be livestreamed on YouTube and Redwood Acres Raceway's Facebook page.
North State Modified Series Dale Baldwin Challenge Pre-Entry List
02 – Sal Lopez, Sacramento, CA
5 – Cole Brown, Ukiah, CA
5k – Kyle Tellstrom, Ukiah, CA
7c – Cameron Austin, Santa Rosa, CA
08 – Chris Salmina, Kelseyville, CA
9 – Randy Houston, Medford, OR
12 – Dustin DeRosier, Cloverdale, CA
15a – Jason Philpot, Sacramento, CA
16 – Rich Cobb, Klamath Falls, OR
19 – Brandon White, Eureka, CA
20 – Darrin Knight, Kelseyville, CA
24 – Scott Winters, Tracy, CA
27 – Ian Elliott, Lakeport, CA
48 – Calvin Hegje, Sacramento, CA
57k – Kylei Keown, Ukiah, CA
64 – Simi Tour, Potter Valley, CA
69 – Charlie Collins, Lakeport, CA
75 – Jeremy Doss, Upper Lake, CA
77 – Jeremy Nowlin, Kelseyville, CA
81 – Wade Coleman, Upper Lake, CA
83 – Richie Potts, Petaluma, CA
96 – Keith Bloom, Anderson, CA
XX – Danny Helm, Healdsburgh, CA
XX – Cody Braund, Redding, CA
---
Submitted By: Matthew Sullivan
Back to News