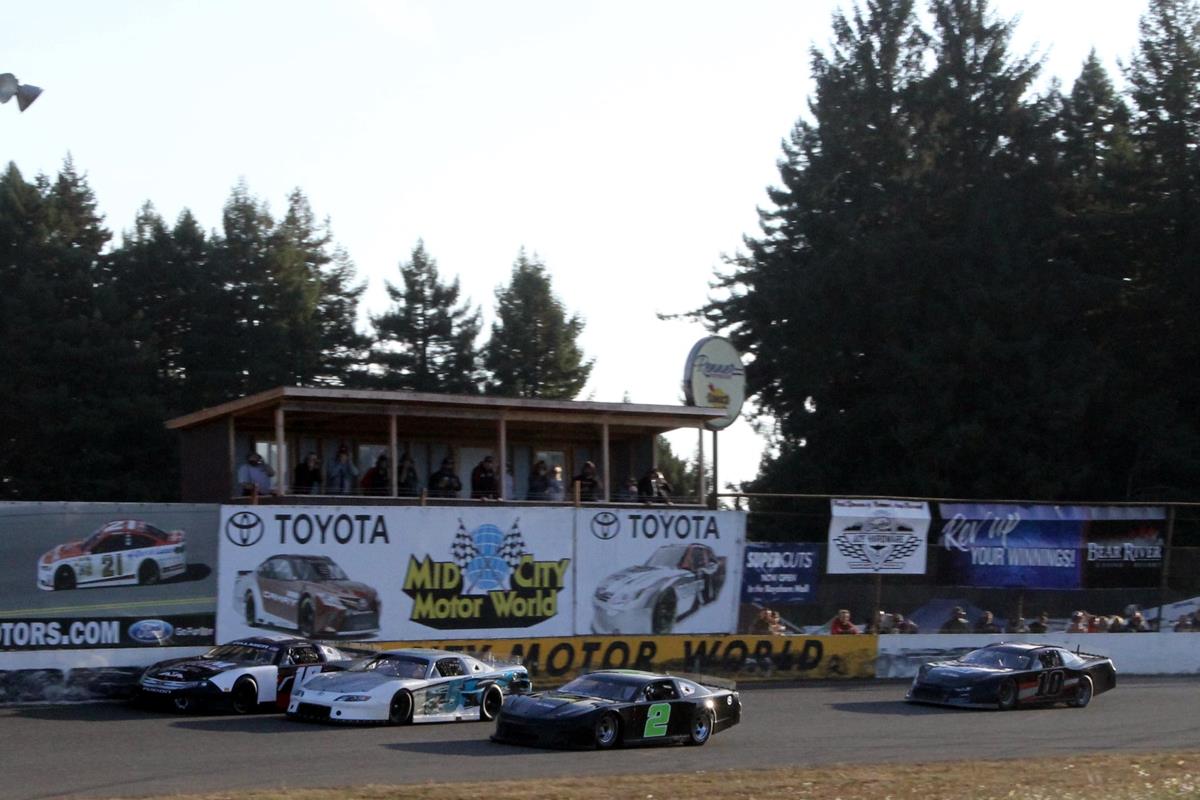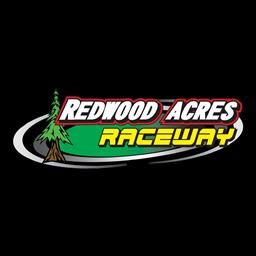 9/22/2021
Redwood Acres Raceway
---
Strong Late Model Lineup For RAR's Fall Spectacular
The 2021 season at Redwood Acres Raceway will be completed this Saturday with the 100-lap late model open competition race putting the period on an exciting year. No points will be on the line Saturday as David Henderson wrapped up the late model track championship on September 11. A strong purse has attracted a strong field of drivers including RAR locals and out-of-town racers.
The winner of the late model portion of Saturday night's race will earn $5,000. The runner-up will receive $2,000 and third place will get $1,000. Fourth position is $750 while fifth is $500 while the minimum to start the feature is $300.
David Henderson will be hoping to conclude the 2021 season in a big way with a Fall Spectacular win to go along with his 2021 late model championship. He will be challenged by many quick and able drivers including 2020 late model champ Dustin Walters. Veteran David Miller will be a favorite to win as well as Luke Hall who is a threat every race that he is in. Ryan Walters had several good runs earlier this season and could very well be an upset victor. Bryan Crawford and Nick Ford will be looking to finish well while Craig Baker and Chris Sarvinski will be making their first starts of the season.
Two drivers with racing heritages will be looking to win Saturday as Brandon Ash and Tyler Caturegli have entered to race. Junior Roddy has plenty of experience behind the wheel of a late model at the Acres and will be returning to racing after several years away. Another late model veteran Larry Bayless has an entry for Saturday night. Richard Knight is also entered and has experience at RAR in late models and modifieds. Chris Salmina will be doing double duty between the late models and the North State Modified Series while Mike Sullivan will be behind the wheel of a B.A.D. Racing prepared machine.
The Fall Spectacular begins Friday night with roadrunners, mini stocks, bombers and Legends racing. Saturday's race will have the bombers, Legends the 60-lap Dale Baldwin Challenge for the North State Modified Series and the 100-lap late model race. Tickets are $10 for each night and can be purchased on RacinTheAcres.com, Automasters and Don's Rent-All in Eureka, McKinleyville Barbershop and JC Auto In Fortuna. Tickets will also be available at the gate. Gates open both lights at 4:00 PM with racing starting at 5:30 PM. Both nights will be livestreamed on YouTube and Redwood Acres Raceway's Facebook page.
Late Model Pre-Entry List
2 – David Henderson
10 – Dustin Walters
12 – Ryan Walters
15 – Richard Knight
22m – David Miller
23 – Brandon Ash
26 – Nick Ford
33 – Brian Crawford
36 – Luke Hall
41 – Junior Roddy
66 – Larry Bayless
96 – Mike Sullivan
XX – Craig Baker
XX – Tyler Caturegli
XX – Chris Salmina
XX – Chris Sarvinski
---
Submitted By: Matthew Sullivan
Back to News