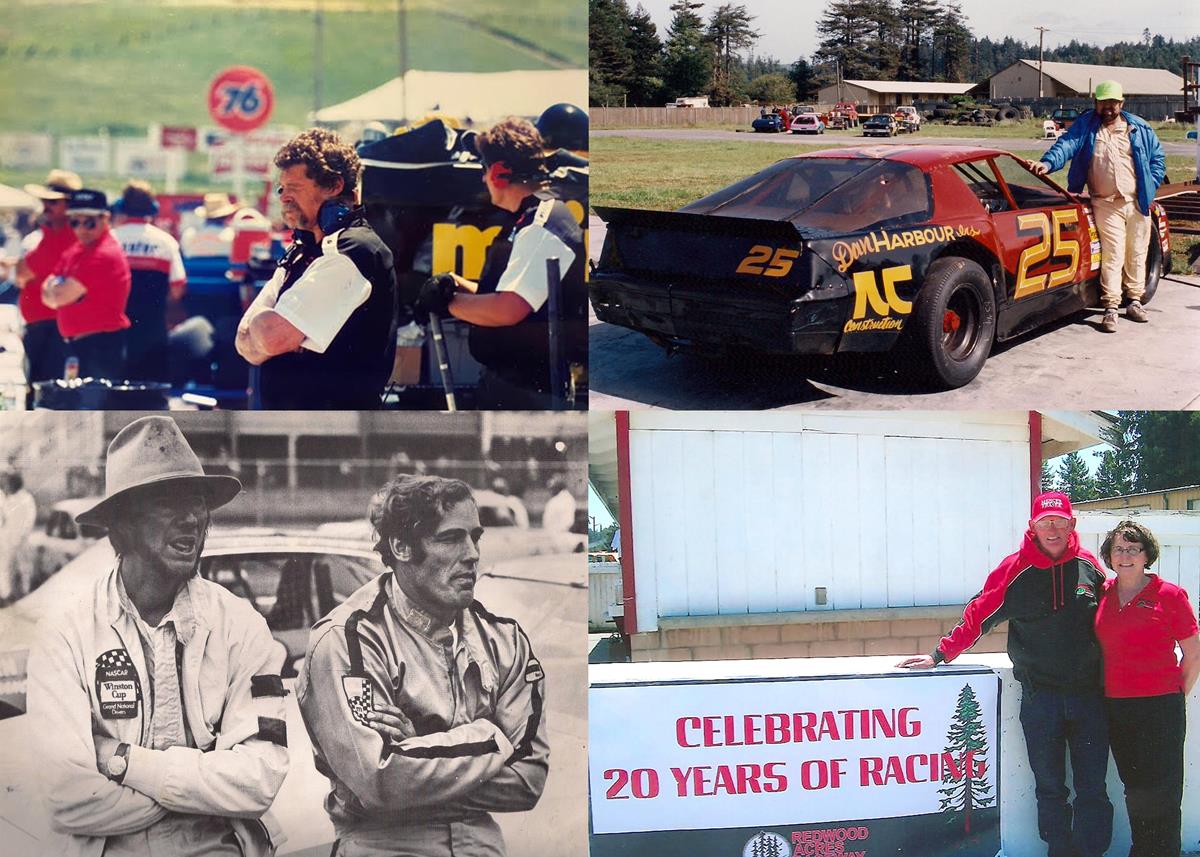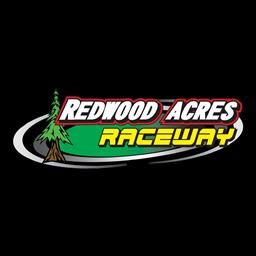 11/1/2021
Redwood Acres Raceway
---
Redwood Acres Raceway Creates Hall Of Fame, Inaugural Class Of Inductees Announced
Redwood Acres Raceway is proud to announce the creation of the Redwood Acres Raceway Hall of Fame. Through the Hall of Fame, Redwood Acres Raceway hopes to properly honor drivers, crew members and other racing personalities who have made outstanding contributions to RAR while also celebrating those who have had illustrious careers in racing.
The inaugural class of Hall of Fame inductees cover several different aspects that have made racing at Redwood Acres Raceway possible over the years. The inductees include Jim Walker, Larry Pries, Angelo Marcelli, Casey Dungan and Rich & Linda Olson. All the inductees will be officially honored at Redwood Acres Raceway's 2021 banquet at the Elks Lodge at 4:00 PM this Sunday November 7.
Redwood Acres Raceway Hall Of Fame Inductee Biographies
Jim Walker is quite possibly the most popular driver in west coast racing history, certainly Northern California racing history. Walker won three championships in a row on the dirt at Redwood Acres Raceway between 1970-1972. Walker also won track championships in 1988 and 1989 after the raceway was paved. Walker's accomplishments outside of racing at the Acres are too numerous to mention. He is without question one of the most beloved and respected drivers ever.
Larry Pries was a close friend and on-track "rival" to Walker. Like his colleague, Pries was a multi-time champion on the Acres dirt winning championships in 1974, 1977 and 1979. After several years away from racing, Pries returned to action in the mid-90s and was a champion in 1998. Pries continued to race through the years, falling just short of winning another track championship. In 2011, Pries led the sportsman standings going into the next race in August. Unfortunately, Pries passed away at the age of 72. Following his passing, his fellow drivers in the division agreed that Pries was the deserving champion making him the only driver who has won a title posthumously at RAR.
Angelo Marcelli is one of the most memorable and beloved personalities that has raced at Redwood Acres Raceway. Through the late 70s and 80s, Marcelli's #25 was a fixture at RAR. It was in the 90s where Marcelli found success, winning three times during the 1994 season. While Marcelli was a constant threat for the track championship in the sportsman division, he was not able to earn the ultimate prize. That all changed in 2000 when he won the division crown. Marcelli followed up with championships in 2002 and 2004. He continued racing on through to the next decade winning many times. In 2013, Marcelli won his fourth championship. He retired from racing at the end of the season and holds the distinction of being the last sportsman champion at RAR as the division was changed to the late models in 2014.
"Racey" Casey Dungan has been a fixture at Redwood Acres Raceway for the past five decades first as a driver and later as a mechanic/crew chief for numerous drivers. Dungan raced on the dirt in the 70s and 80s winning a street stock championship in 1977 and a limited sportsman championship in 1984. Dungan stepped away from driving when RAR was paved and continued to contribute as one of the most respected wrenches in the pits. In 1993, Dungan won the prestigious NASCAR True Value Hardware Gold Wrench for the Pacific Coast Region. Randy Olson, Angelo Marcelli, Larry Pries and Mic Moulton are just a few of the drivers who have benefitted from Dungan's mechanical knowledge and skill.
Rich and Linda Olson began promoting Redwood Acres Raceway in 1988 when the track became a paved circuit. Through the winter of 1987 and 1988, RAR was paved out of their own pocket while several improvements were made including a fully paved pit road which was a rarity in short track racing at the time. The Olsons promoted Redwood Acres Raceway for 26 years, stepping away following the 2013 season. Through their steady guidance, racing at RAR continued uninterrupted while numerous other short tracks in the region and throughout the United States faced financial issues and closure. Sadly, Rich Olson passed away on October 1 of this year. Rich helped numerous drivers continue to race throughout the years by paying for tires, fuel or helping with parts without asking anything in return. He preferred to stay out of the limelight and not have his name associated with helping others. Even though he has passed, there are many who remember the help he provided through the years.
---
Submitted By: Matthew Sullivan
Back to News