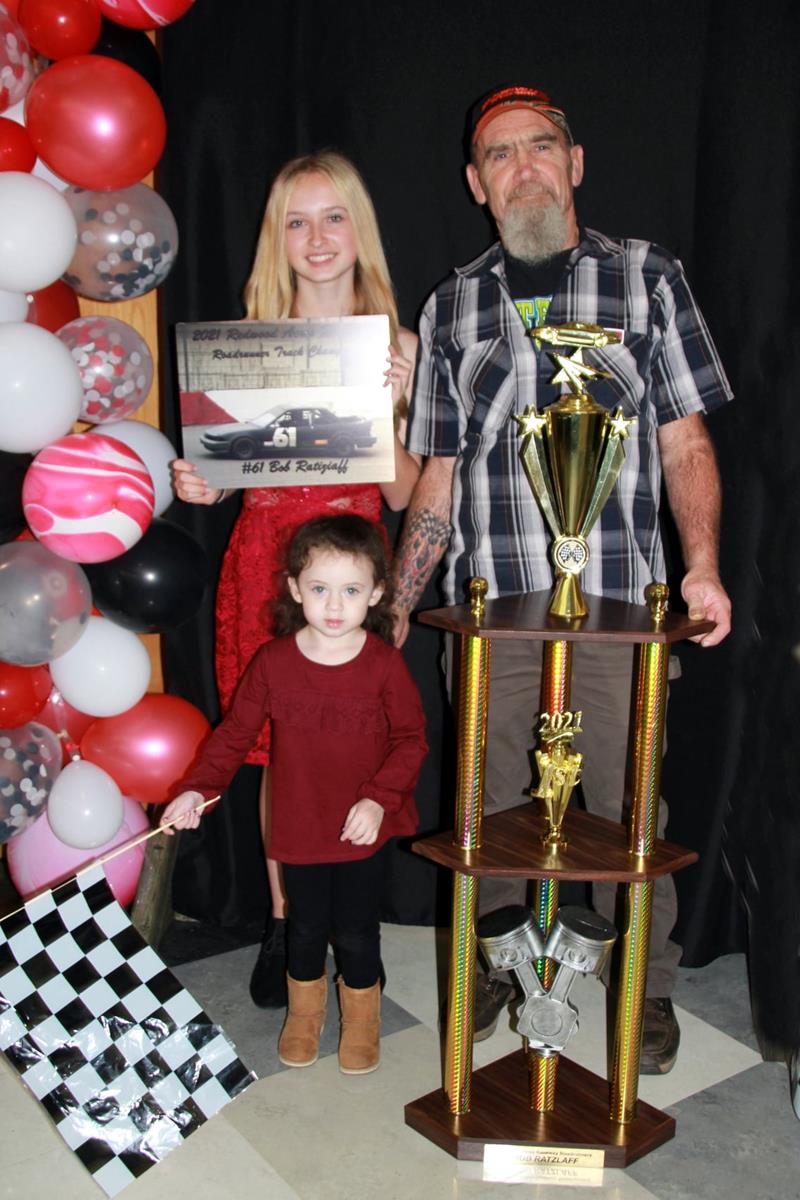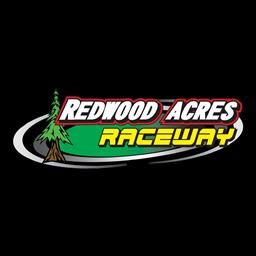 11/22/2021
Redwood Acres Raceway
---
2021 Roadrunner Season In Review
In spite of winning only a single main event in 2021, Bob Ratzlaff was able to take home the 2021 track championship in Redwood Acres Raceway's roadrunner division. Ratzlaff's advantage over second place Jeremiah Martin was only three points which is a testament as to how important it is to compete in every lap of every race. Ratzlaff's win came in the July 10 event which proved to be the determining factor as to who won the division crown in 2021.
Jeremiah Martin was a force all year long as he racked a division best six wins. In fact, Martin's worst main event finish this season was fourth two times. What ultimately prevented Martin from taking the roadrunner title was the July 10 race when he failed post-race technical inspection. The disqualification took away all points Martin earned for the night and proved to be the ultimate decider as to who won the championship this season.
Roadrunner veteran Nick Ford placed third in the points and while he didn't have the speed he's shown in previous seasons, his experience allowed him to overcome the limits of his car to place better than he otherwise probably should have. Ford's best finish was third which came on two occasions on August 28 and September 10.
Dylan Ford returned to action after several years away from racing to place fourth in the standings. The highlight of the year for Ford was a winning effort on August 28. Ford's fourth position in points came in spite of him missing one race.
Tanisha Ratzlaff had an outstanding rookie season placing fifth in points and earning rookie of the year honors for the roadrunner division. Ratzlaff showed tremendous pace from the start of the season and came close to victory on multiple occasions only to fall victim to mechanical issues. Ratzlaff earned two second place finishes this year and will most definitely be one of the favorites going into the 2022 season.
Shawn Wildman and Ty Rose placed sixth and seventh in the standings while Brian Hopkins, Ryan David and Wayne Marsh rounded out the top 10 in points. David won the September 10 feature for his first ever victory. Other roadrunner main event winners were Steve Kimberling on June 5 and JR Brandt on May 15.
---
Submitted By: Matthew Sullivan
Back to News