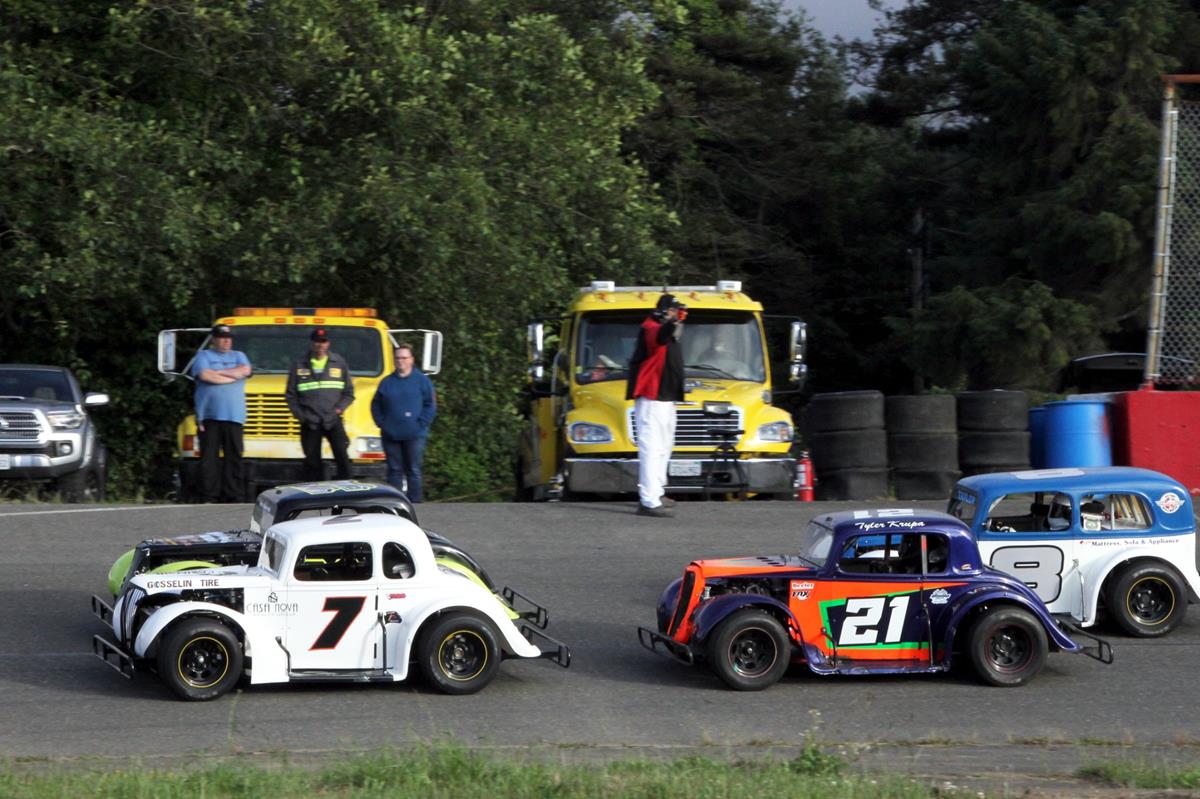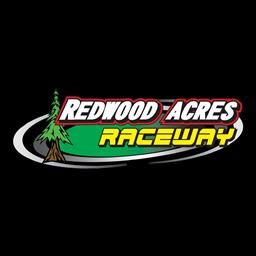 7/25/2022
Redwood Acres Raceway
---
Legends Division Gets The Spotlight At RAR Saturday
The biggest event of the season for Redwood Acres Raceway's Legends division is set for this Saturday with the second annual Legends Of The Redwoods taking place. The top Legends drivers in the region will take on RAR's locals with the main event winner receiving $2,000.
In addition, Bandoleros will be racing for the first time at the Acres since 2020. A contingent of out-of-town youngsters are looking to take on the high banks of the 3/8-mile paved oval and get experience on a bigger track. Local bombers, mini stocks and roadrunners will also be racing Saturday night while the late models are off.
Last season's debut of the Legends Of The Redwoods was a two-day affair with Brandon White and Cody Winchel winning each night's feature event. Current division points leader Tyler Avelar will be looking to prove himself Saturday night by taking home the feature win. Jordon Paiment is only a point behind Avelar in the standings and he should be a strong contender to win as well. Maleesa Miles, Scott Taylor and Chris Sarvinski are third through fifth in points and each driver will be hoping to play spoiler and win their first Legends main event.
Jordan Krupa has a strong 25-point lead over Raquel Krupa in the bomber division standings. While he will be focused on winning, he will also have to be mindful to avoid a disastrous finish that would erase his hefty points margin. Steve Kimberling is third in points with rookie Kadence Toland fourth and Tyler Krupa fifth.
Mini stock points are tight with only nine points separating the top three of Brian Murrell, Jr., Gary Klinetobe and Cole Peterson. Gannon Cyphers has dominated the division in 2022 winning three times so far but a missed race has him fourth in points. Regular front-runner Jarrett Mayo has also missed action which explains his fifth-place position.
Tanisha Ratzlaff has already enjoyed an incredible season in the roadrunners with two feature wins including the first win of her short career. Her closest competition in the points is Dylan Ford who is 10 points behind. Nick Ford, Jeremiah Martin and Brian Hopkins round out the top five.
Tickets for this Saturday's Legends Of The Redwoods can be purchased for $10 online at RacinTheAcres.com. Tickets can also be purchased in-person at Automasters and Don's Rent-All in Eureka, McKinleyville Barbershop or JC Auto in Fortuna. Tickets will also be at the gate on race day. The race will be livestreamed on RacinTheAcres.tv and SpeedSport.TV for $15. A practice will be held Friday from 1:00 PM to 8:00 PM. Saturday, grandstands open at 4:00 PM with racing starting at 5:30 PM.
You can also find Redwood Acres Raceway on Facebook and Twitter @RacinTheAcres.
---
Submitted By: Matthew Sullivan
Back to News