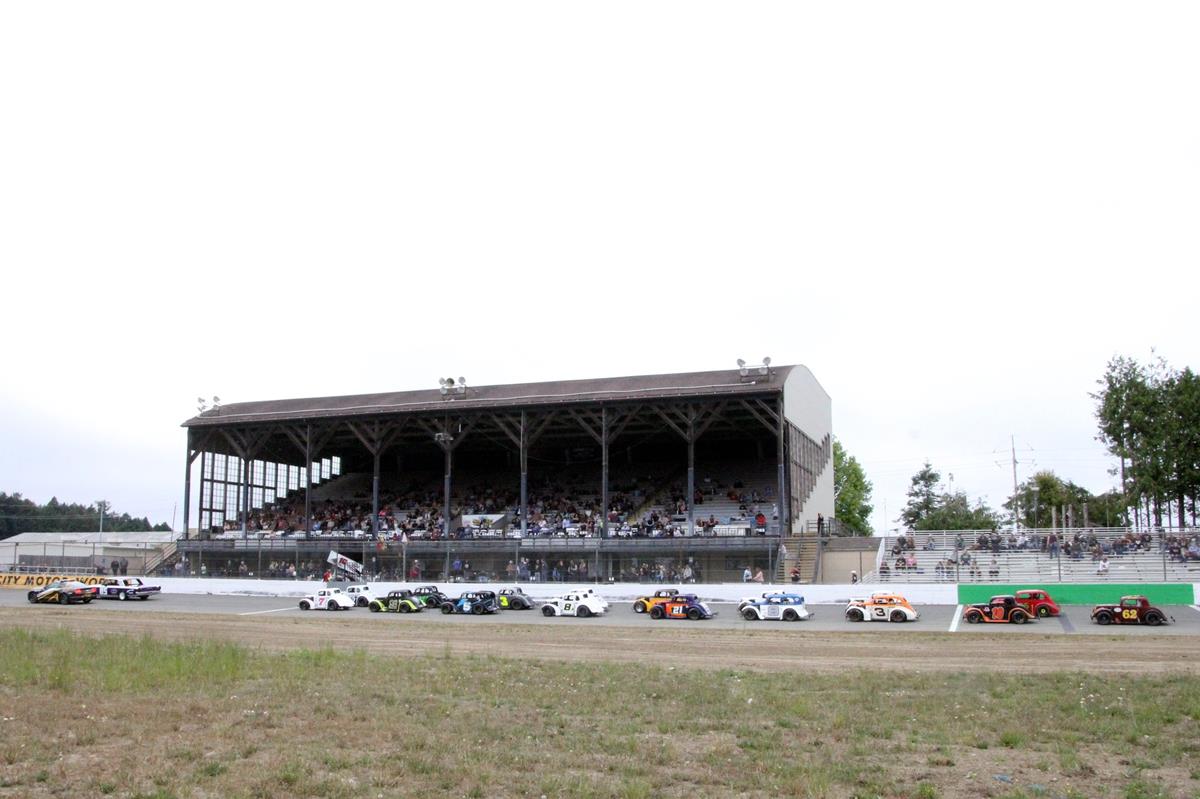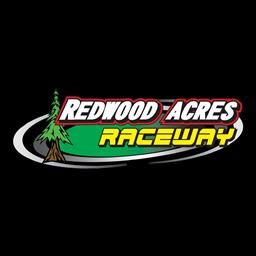 1/6/2023
Redwood Acres Raceway
---
Redwood Acres Raceway Announces 2023 Schedule
A brand new year means that there will be a brand-new season of racing at Redwood Acres Raceway. 11 events are scheduled to occur on the 3/8-mile paved oval with the season beginning in April and ending at the end of September.
Drivers and teams will have ample time to tune their cars in preparation for the start of the season as two test and tune dates are scheduled for April 15 and April 22. A practice session is also scheduled for April 28, a day before the season officially kicks off in a big way on April 29. The second annual Rotary Rhododendron 100 will feature a big money race for the late models while Legends, bombers, mini stocks and roadrunners will also be participating.
The month of May only has two race dates but both races will feature the return of the popular Gunslinger Sprint Cars. The Gunslingers will be racing on back-to-back nights on May 12 and May 13. A large field of sprint car drivers from all over the west coast are expected to visit the Acres for a top-notch purse.
June begins with a practice session on the second with the next day featuring the first modified race of the season in addition to all five local classes. June 23 will be the annual Fair Race at RAR with all five local divisions again scheduled for action.
Two races are scheduled for July. A practice is scheduled on July 7 while July 8 will be the annual running of the Harper Motors Firecracker 100 for the late models. The Upstate Bomber Series will also be visiting Redwood Acres Raceway for the first of two times in 2023. July 28 is another practice date in preparation for the following day's event on July 29, the Legends Of The Redwoods Shootout. The top Legends drivers from the region are expected to show for this event.
All five local classes will be racing in the two races on August 12 and August 26. The race on the 26th will be Fan Appreciation Night.
The season concludes in September with the Upstate Bombers headlining on the 9th with the Legends, mini stocks and roadrunners also racing. The final race of the season will of course be the annual Fall Spectacular. The event will be held on September 22 and 23 with practice and qualifying taking place on the first day and a full slate of racing on the second with late models, modifieds, Legends, bombers, mini stocks and roadrunners all racing.
More announcements regarding the upcoming 2023 season will be made available soon. Stay tuned to RacinTheAcres.com or follow RAR on Facebook or Twitter @RacinTheAcres to stay up to date.
Redwood Acres Raceway 2023 Schedule
April 15 – Test & Tune
April 28 – Practice
April 29 – Rotary Rhododendron 100 – Late models, Legends, bombers, mini stocks and roadrunners
May 12 – Gunslinger Sprint Cars and bombers
May 13 – Gunslinger Sprint Cars and Legends
June 2 – Practice
June 3 – Late models, modifieds, Legends, bombers, mini stocks and roadrunners
June 23 – Friday Night Fair Night – Late models, Legends, bombers, mini stocks and roadrunners
July 7 – Practice
July 8 – Harper Motors Firecracker 100 – Late models, Upstate Bomber Series, Legends, mini stock and roadrunners
July 28 – Practice
July 29 – Legends Of The Redwoods Shootout – Legends, bombers, mini stocks and roadrunners
August 12 – Late models, Legends, bombers, mini stocks and roadrunners
August 26 – Fan Appreciation Night – Late models, bombers, Legends, mini stocks and roadrunners
September 9 – Upstate Bomber Series, Legends, mini stocks and roadrunners
September 22 – Practice and qualifying
September 23 – O'Reilly Auto Parts Fall Spectacular – Late models, modifieds, Legends, bombers, mini stocks and roadrunners
---
Submitted By: Matthew Sullivan
Back to News