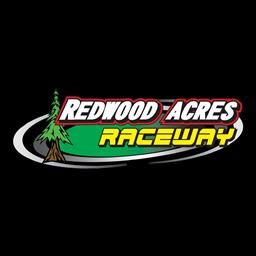 3/11/2023
Redwood Acres Raceway
---
Doss Places Second In ASA STARS Debut Race
(Photo Courtesy Jeremy Doss Motorsports)
After starting 20th and surviving numerous incidents and late-race restarts, Upper Lake's Jeremy Doss placed second in Saturday night's ASA STARS National Tour Sunshine State 200 at Five Flags Speedway in Pensacola, Florida. The race was the first for the brand-new national late model touring series. Much of the top talent in the late model racing scene throughout the country descended on the fast ½-mile track including numerous tour series champions as well as several NASCAR stars.
Doss' qualifying time was 16.761 and his 20th place starting position placed him in the middle of the 36-car starting field. The 2022 Legends division runner up at Redwood Acres Raceway drove a smooth and steady race and gradually progressed his way to the front.
The 26 year old driver began making his presence felt in the final half of the race and was in the top five with 50 laps remaining. Doss was narrowly caught up in a wreck that involved race leader Bubba Pollard in the final 40 laps but was able to avoid the incident and briefly took the lead right afterward.
Doss did all he could in the final two restarts to beat eventual winner Casey Roderick but had to settle for second at the checkered flag. NASCAR Craftsman Truck Series star Ty Majeski placed third behind Doss. 2022 Oxford 250 winner Cole Butcher was fourth while another NASCAR Craftsman Truck Series driver Carson Hocevar placed fifth.
Doss was one of four California drivers racing tonight who also had previous experience racing at Redwood Acres Raceway. Jacob Gomes of Manteca placed eighth in the race while Blaine Rocha who holds the Spears SRL Southwest Tour Series track record at the Acres battled to finish 13th. Derek Thorn was one of the favorites going into the race and was quick time on the night but he fell out with 37 laps remaining.
---
Submitted By: Matthew Sullivan
Back to News