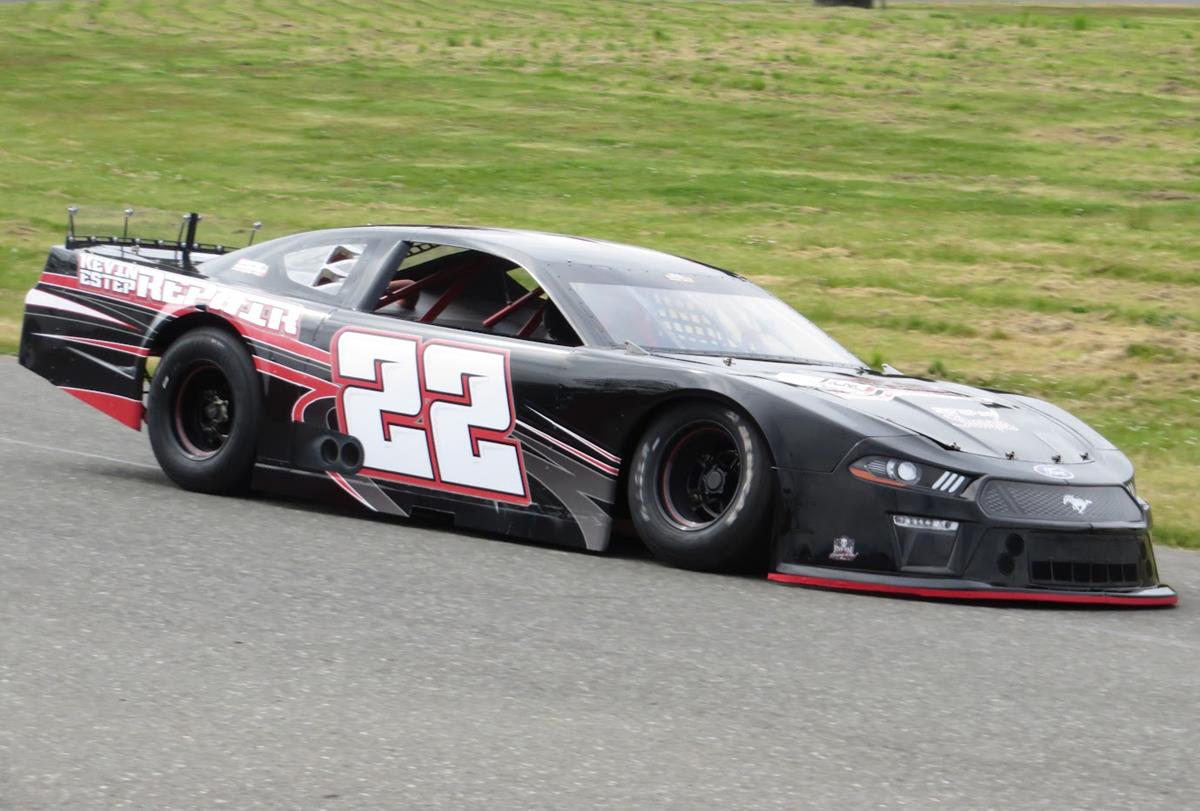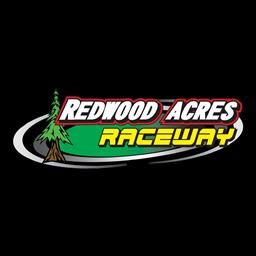 4/30/2023
Redwood Acres Raceway
---
Miller Earns $3,000 Rhododendron 100 Victory
David Miller made sure that patience would pay off Saturday night at Redwood Acres Raceway. The Coquille, Oregon veteran was able to take the lead in the final 30 laps of the Rhododendron 100 for the late models and earn the winner's share of $3,000. There was thrilling racing throughout the night in the season opening race at the Acres.
Late model qualifying was paced by Miller with a 15.876. Ryan Walters won the first heat race while Brandon Barnwell won the second. Barnwell made his presence known in the first 25 laps of the 100-lap main event as he looked dominant driving the same car that David Henderson raced to a championship in 2022. Mechanical issues sidelined him on lap 25.
British Columbia's Darrell Midgley led most of the race and had his hands full on lap 45 as he was fighting to hold off Miller and Dane Nissen. Things went haywire in the first turn resulting in contact that saw Miller spin and Nissen forced to fall out of the race due to apparent right front suspension damage.
Miller drove back to second and rode in Midgley's rear view mirror until lap 70 when he mounted a challenge for the lead. Miller was able to use the high line to power past Midgley. Miller was able to withstand a late race restart to take the Rhododendron 100 win over Midgley, Ryan Walters, Luke Hall and Nick Ford.
Jeremy Doss was fastest in Legends qualifying with a 17.685. Heat race winners were Chris Lawrence and Doss. The 30-lap feature was an absolute thriller between Cole Brown and Doss. The two had a fantastic nip-and-tuck duel for the lead.
A lap 22 spin by Marcus Finney on the backstretch happened right in front of the leaders. Brown and Doss avoided hitting Finney but Brown appeared to damage his right front trying to squeeze between Finney and the outside wall and he fell out of the race. Jeremy Doss was able to go on to take the win over his father Mike Doss, Tyler Avelar, Tyler Krupa and Landon Green.
Brandon White was fast time for the bombers with a 17.984 and he was also the heat race winner. White took the early lead in the main event but fell out of the race suddenly on lap 13. That handed the lead to Jordan Krupa and he was able to take the victory followed by Doug Way, Kadence Toland and Tanisha Ratzlaff.
It was Gary Klinetobe's night in the mini stocks as he set fast time with 18.417. Klinetobe went on to win the heat race and dominate and win the main event over Jarrett Mayo, Colton Kinsey, Nick Ford and Cole Peterson. Dylan Ford was the winner of the roadrunner heat race.
Redwood Acres Raceway's 2023 season will continue Friday May 12 and Saturday May 13. The Gunslinger Sprint Cars will be racing both nights. Fans will not want to miss out on two great nights of racing. Redwood Acres Raceway would like to thank Shafer's Ace Hardware for their support for Saturday's Rhododendron 100.
Keep updated on everything at Redwood Acres Raceway by visiting RacinTheAcres.com or finding RAR on Facebook or Twitter @RacinTheAcres.
---
Submitted By: Matthew Sullivan
Back to News