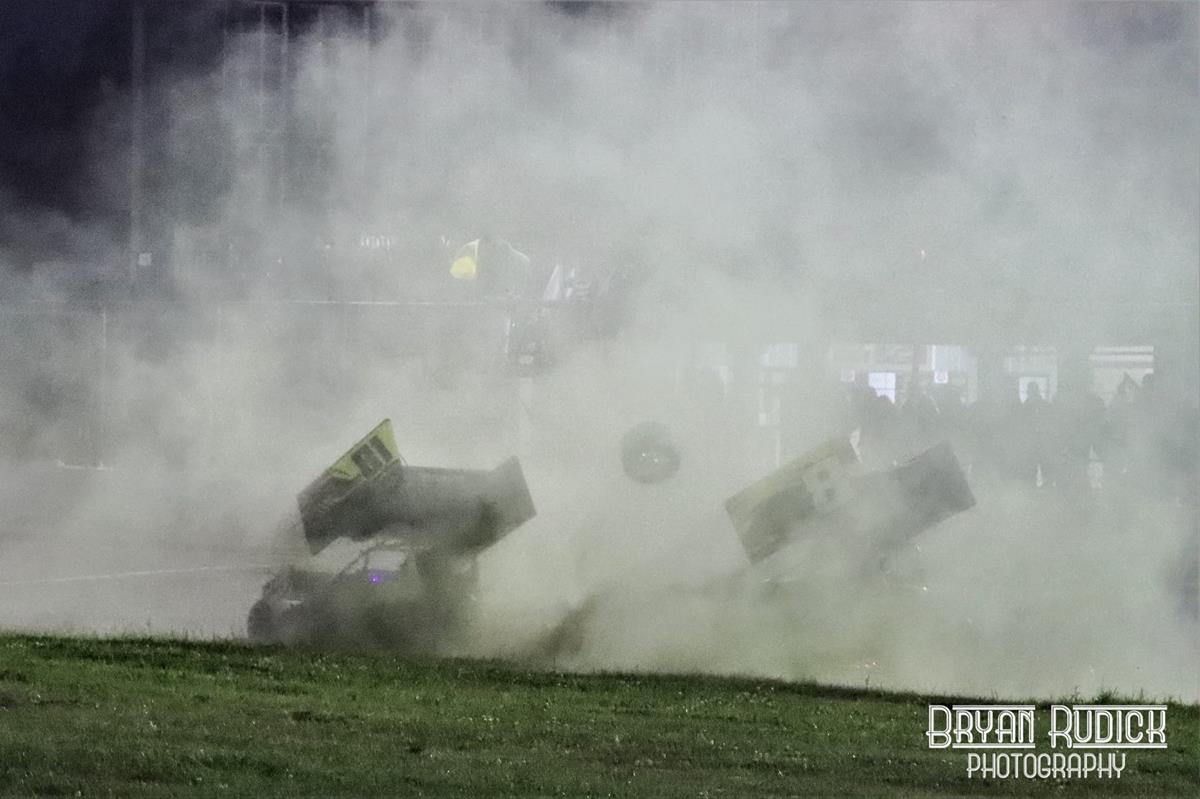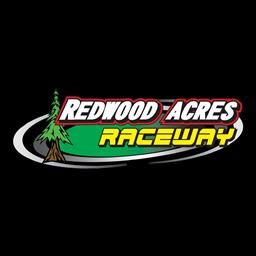 5/17/2023
Redwood Acres Raceway
---
Several Drivers Sidelined By Mechanical Woes
Part of the challenge of racing back-to-back nights is being able to race both days. Unfortunately for some drivers this past weekend, several drivers in the visiting Gunslinger Sprint Cars as well as the local bombers were unable to get through the weekend without issues.
Adam Carter was unable to race his Gunslinger Sprint in a competitive situation. Carter made eight laps in practice before a parts failure put a premature end to his race weekend.
Bryan Warf was a victim in the 30-lap sprint feature when his left rear tire and wheel came off his car off the fourth turn on lap 13. Warf hit the wall resulting in his weekend also coming to an end.
Saturday saw additional tough luck for other drivers. Kyle Alberding was sidelined thanks to mechanical gremlins in practice.
Friday night's feature winner, Eric Humphries had a catastrophic failure as he was beginning his qualifying run when part of his car broke and entered the cockpit. Humphries was taken to a local hospital but was fortunate to not be seriously injured and was in fact able to return to the track by the end of the night.
Saturday night's $10,000 winner Aaron Willison was nearly another victim of mechanical gremlins. Willison's crew put in a yeoman's effort replacing his car's engine between the trophy dash and main events.
The sprint car drivers were not the only ones who were victim to the rigors of back-to-back races. Defending bomber champion Jordan Krupa broke in Saturday practice following a perfect three-for-three night of victories on Friday. Not being able to race Saturday evening not only erased his lead in the points but now has him in fourth position, 34 points behind new leader Doug Way.
Tickets are currently available for the next race on RacinTheAcres.com. The North State and Upstate Modifieds will be in action Saturday June 3. Late models, Legends, bombers, mini stocks and roadrunners will also be racing. More information is available on Redwood Acres Raceway's Facebook and Twitter pages @RacinTheAcres.
---
Submitted By: Matthew Sullivan
Back to News