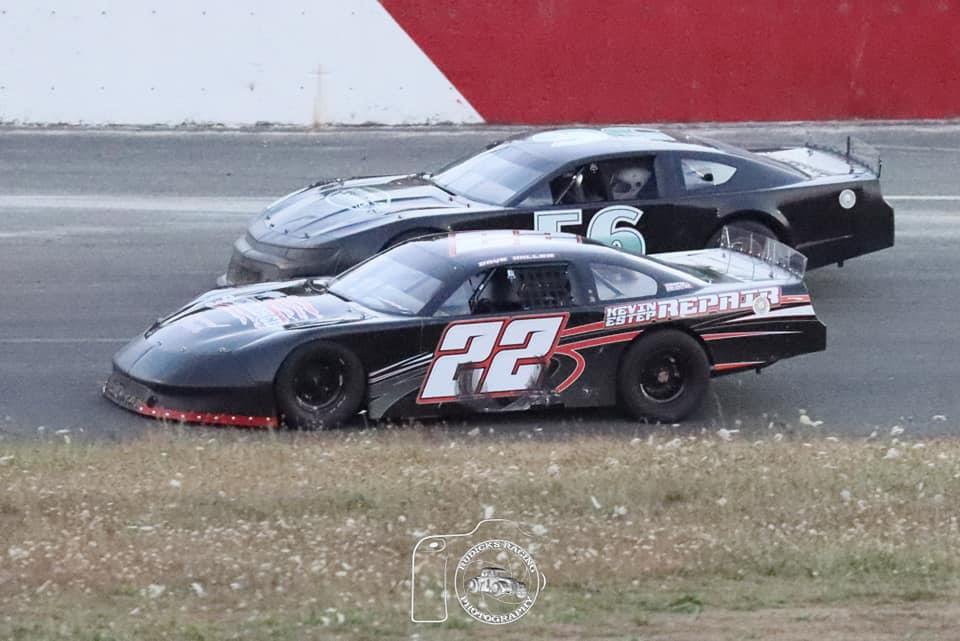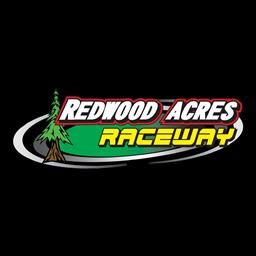 8/13/2023
Redwood Acres Raceway
---
Miller Wins Again, Krupa Wins First Legends Feature
Saturday night's race at Redwood Acres Raceway may have been the turning point in the season for several drivers in their championship runs. Cook's BBQ presented the night's events which saw some familiar faces in victory lane.
Late model qualifying was paced by Brandon Barnwell with a 16.058 time. Luke Hall was the trophy dash winner while Barnwell took the heat race victory. Barnwell led the opening eight laps of the 50-circuit feature before David Miller took over. Miller drove out to a comfortable lead and took the victory over Barnwell handily. Hall placed third while Jerry Peterson was fourth both a lap off Miller. Romeo Venza rounded out the top five.
Landen Green was fastest in qualifying for the Legends with a time of 17.718. Tyler Krupa won the dash while Green won the heat race. Green looked to be well on his way to his second victory of the season until his car faltered mid-race allowing Krupa to take the lead. Green seemed to regain his pace but slowed once again and pulled his car into the pits for the night. Krupa held on to take his long awaited first Legend main event win. Chris Lawrence finished second followed by Scott Taylor, Chris Sarvinski and Mac Collado.
Jordan Krupa set fast time for the bombers with a 18.338. Doug Way took the trophy dash and heat race honors. Unfortunately, Krupa was unable to start the 30-lap feature. The main event was halted several times due to single car spins but thankfully nobody suffered serious damage. The race for the win came down to a battle between Way the seasoned veteran and Kadence Toland the young upstart. Toland was impressive but she did not have enough to get by Way. At the finish it was Way winning over Toland. Brayden Carnes continued to show outstanding speed with little time behind the wheel with a third place finish. Jeremiah Martin was fourth followed by Tanisha Ratzlaff in fifth.
The mini stock division featured the continued exploits of the almost unstoppable Gary Klinetobe. He was able to set quick time with a 18.741. Colton Kinsey won the dash while Klinetobe took the heat. Klientobe drove to the lead almost immediately in the 25-lap main event and was able to cruise to the finish and continued his perfect winning streak for the season. Peterson placed second over Kinsey and T.J. Rollins who made his debut.
Racing returns to Redwood Acres Raceway on Saturday August 26 for Fan Appreciation Night. More information including full race results and points can be found on RacinTheAcres.com or by visiting RAR's Facebook page.
---
Submitted By: Matthew Sullivan
Back to News