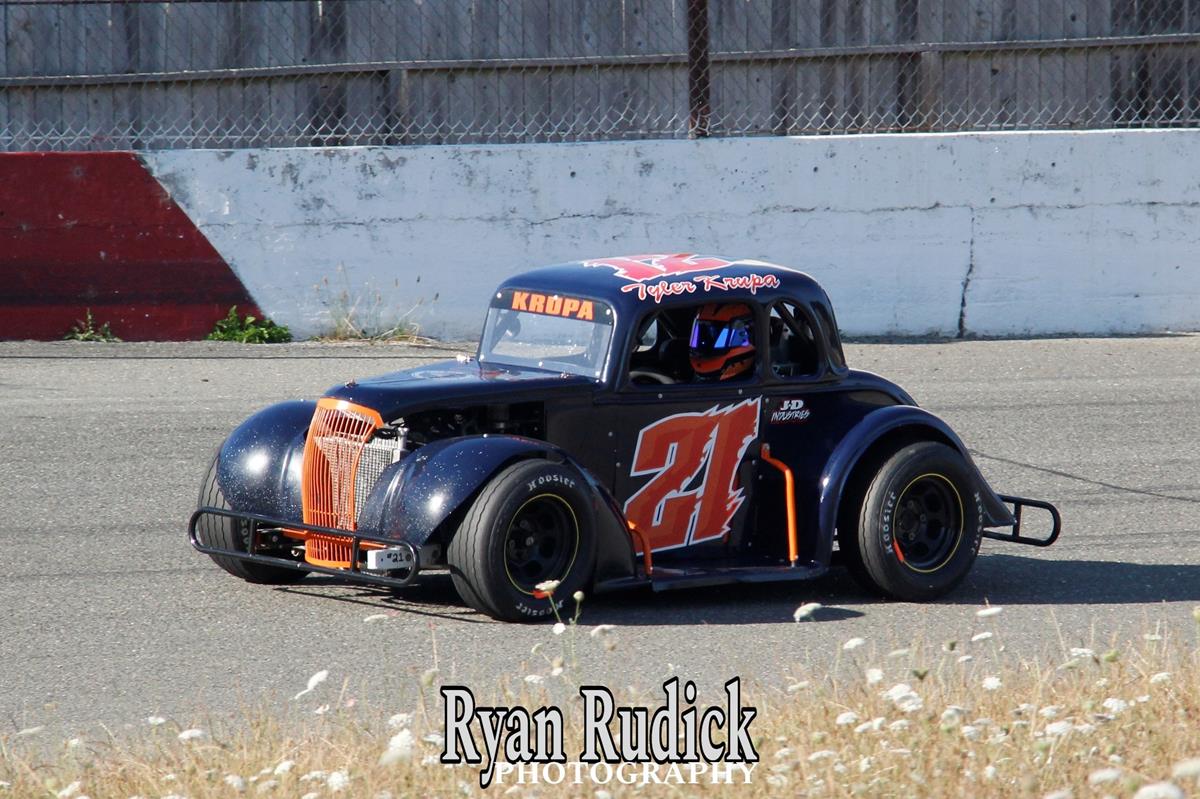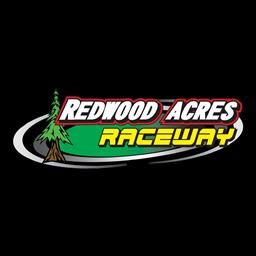 8/23/2023
Redwood Acres Raceway
---
Barnwell Has Slim Advantage In RAR Standings
The forced cancelation of what was supposed to be Fan Appreciation Night at Redwood Acres Raceway Saturday has thrown a monkey wrench in this season's schedule. Saturday's race was supposed to feature action from all four local divisions but due to fires in the region, CAL FIRE required the use of the fairgrounds necessitating the cancelation.
Brandon Barnwell's second place finish in the most recent race on August 12 helped him break the tie for the championship lead with Luke Hall. Barnwell's advantage is a mere four points over Hall. It is a two-man race for the title as third place David Miller is 26 points and likely out of the running. Romeo Venza is fourth followed by Nick Ford in fifth.
Saturday's Fan Appreciation Night race was supposed to be the next to last race for the late models as the division is not scheduled to race in the next race on Saturday September 9 and will be featured in the season finale Fall Spectacular on September 23. Raceway officials have not announced any modifications to the rest of the year's schedule.
Tyler Krupa earned his first-ever feature win in the Legends on August 12. His victory along with Landen Green's mechanical woes in the main event have helped him gain a lead of 15 points over Green. Tyler Avelar was unable to race earlier this month which unfortunately knocked him out of the championship fight. Avelar still is third in the standings. Mac Collado's steady finishes have him fourth in the standings while Andy Thornton is fifth.
Doug Way is close to clinching the championship for the bombers. He leads second place Jordan Krupa by 36 points while third place Kadence Toland is only a point behind Krupa. Tyler Krupa is fourth in points while Tanisha Ratzlaff is fifth.
The championship for the mini stock division is virtually locked in favor of Gary Klinetobe. Barring Klinetobe missing the final two races, the title is in his hand as his advantage over Cole Peterson is 77 points. Peterson will have his hands full holding off Colton Kinsey who is two points behind him in third. Nick Ford and Jarrett Mayo round out the top five.
The next race at RAR is set for Saturday September 9 featuring the Upstate Bomber Series, Legends and mini stocks. That will be followed by the season finale event on Saturday September 23, the O'Reilly Auto Parts Fall Spectacular. Any changes or additions to the schedule will be announced as soon as possible on RacinTheAcres.com as well at the track's Facebook page. RAR also has a new Instagram account as well.
---
Submitted By: Matthew Sullivan
Back to News