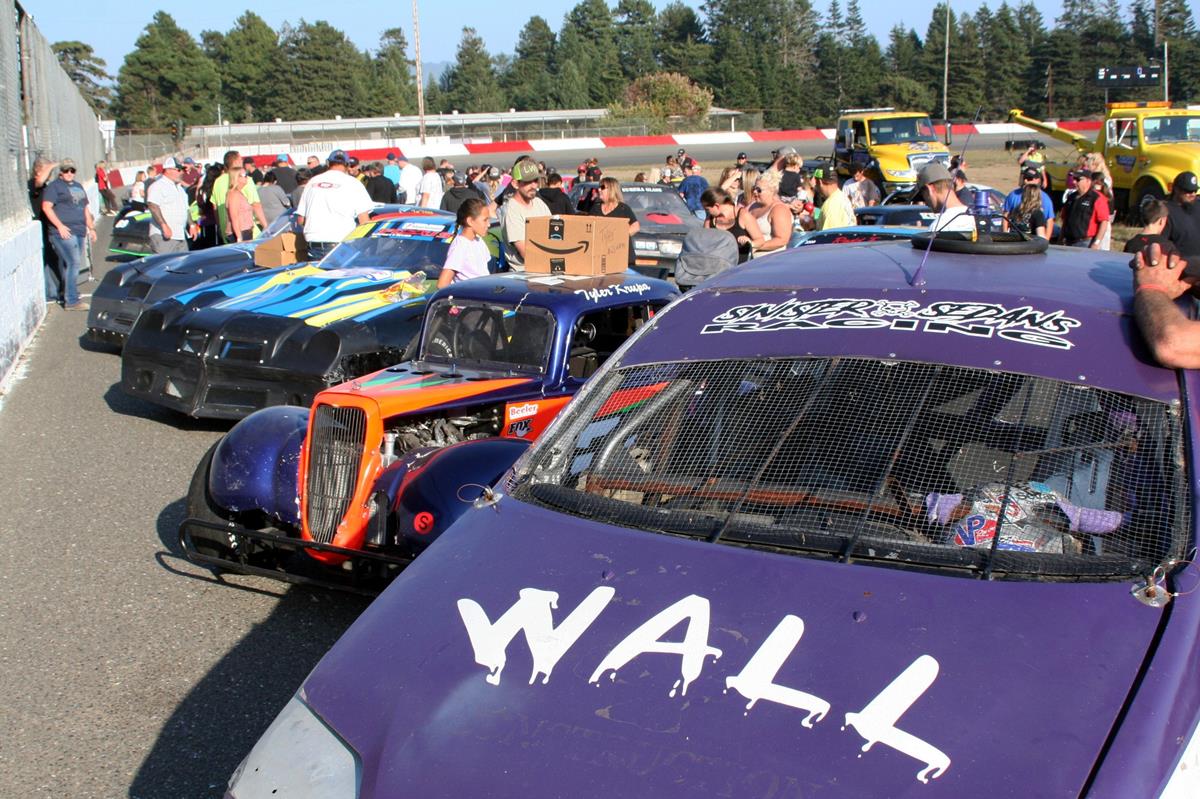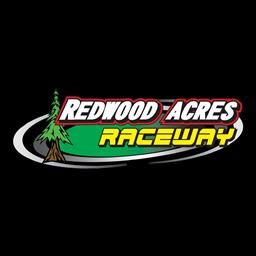 9/4/2023
Redwood Acres Raceway
---
Fan Appreciation Night Serves As RAR's Penultimate Race Of 2023
After having to cancel the most recent scheduled event on August 26, racing action will return to Redwood Acres Raceway this Saturday September 9. Redwood Capital Bank and Vern's Furniture will be presenting the annual Fan Appreciation Night event which was the race that was originally scheduled for that late August date.
Late models will be joined by the Upstate Bomber Series which will be making their second appearance at RAR in 2023. Competition Carburetion is offering Fast Lap awards in the feature events for both division's feature races. Legends and mini stocks will also be racing.
Saturday's race will be pivotal as championship battles could be decided before the season finale Fall Spectacular on September 23. The late model points fight is tight between Brandon Barnwell and Luke Hall with Barnwell holding a four-point edge over Hall.
Doug Way could lock up the 2023 bomber track championship Saturday night. He holds a 36 and 37-point lead over Jordan Krupa and Kadence Toland in second and third. The Acres' bomber points battle will also coincide with the Upstate Bomber Series title fight as well. Dustin Kuhl of Clearlake has a strong 42-point lead over Redwood Valley's Terry Pittman going into Saturday.
Tyler Krupa's advantage of 15-points over Landen Green in the Legends division does not have him on solid ground in terms of clinching his first championship in the class but he will be hoping to maintain his advantage at the very least at the end of the night. Gary Klinetobe just needs to avoid any major disaster on Saturday to clinch his fifth mini stock championship in the past eight seasons.
All tickets that were purchased for the originally scheduled Fan Appreciation Night on August 26 will be honored for the September 9 date. Additionally, all tickets that were given away by drivers to fans for Fan Appreciation Night for August 26 will also be honored.
General admission tickets for Fan Appreciation Night are $10 and are currently available online at RacinTheAcres.com. Tickets can also be purchased in-person at Automasters in Eureka, Don's Rent-All in Eureka, McKinleyville Barbershop and JC Auto in Fortuna. Tickets will also be available at the front gate on race day. Grandstands will open at 4:00 with racing starting at 5:30. The event will also be livestreamed on RacinTheAcres.tv and SpeedSport.tv
Follow Redwood Acres Raceway on Facebook for all the latest news for the upcoming Fan Appreciation Night race. You can also find RAR on its new Instagram account too.
---
Submitted By: Matthew Sullivan
Back to News