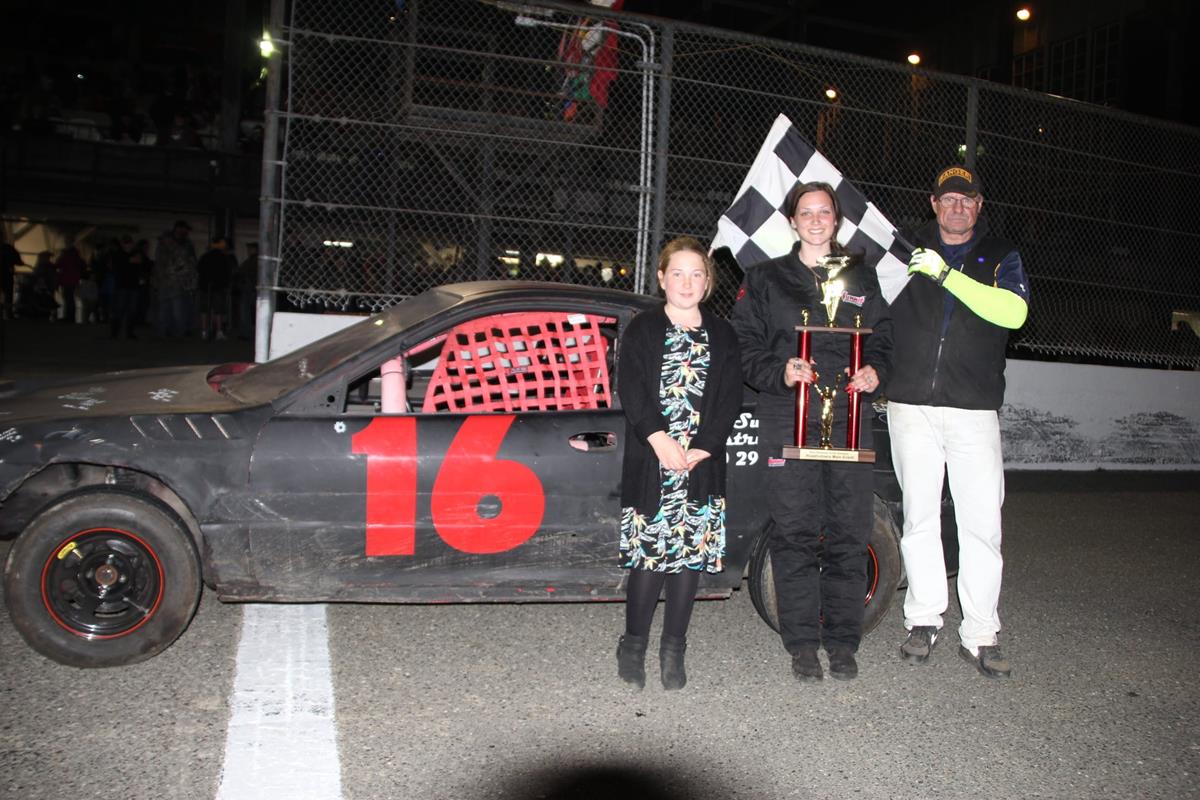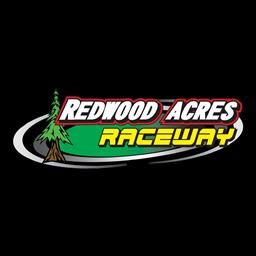 5/3/2022
Redwood Acres Raceway
---
Ratzlaff Wins First Main Event In RAR Season Opener
Tanisha Ratzlaff started the 2022 season in Redwood Acres Raceway's roadrunner division as strong as one possibly can. The 2021 division rookie of the year collected fast time and wins in both the heat race and main event. The feature win was the first of her budding career behind the wheel and could be the start of a championship run for the season.
Ratzlaff had displayed flashes of being a race winner in 2021 but she was never able to get to the finish with the lead for one reason or another. At times, her inexperience behind the wheel prevented her from winning while other times mechanical woes dashed her hopes of being in victory circle. Saturday night, everything went right for Ratzlaff.
Her time in qualifying was nearly four tenths faster than her next competitor, Dylan Ford. She jumped out to a huge lead in the heat race and won it in a runaway. In the main event, Ratzlaff again got to the lead early but faced a strong challenge by 2021 roadrunner points runner-up, Jeremiah Martin. On lap 11, Martin took the lead from Ratzlaff and it looked as though she was going to have to settle for second place. However, Ratzlaff didn't falter and was able to retake the race lead two laps later.
A late caution flag bunched the field which put the pressure on Ratzlaff even more on the subsequent restart. Martin rode in her mirror for the duration of the race and did everything he could to force Ratzlaff into making an error. Ratzlaff held steady and cool and was able to take her first win to the delight of many in the grandstands.
Ratzlaff will have the opportunity to make it two-in-a-row on Saturday May 14 when racing returns to Redwood Acres Raceway. Late models, Legends, bombers and mini stocks will also return for the event. You can purchase the video on demand of this past Saturday's Rhododendron 100 featuring Ratzlaff's first win by going to RacinTheAcres.tv or SpeedSport.tv. Stay up to date with everything going on at RAR by visiting RacinTheAcres.com or following on Facebook or Twitter @RacinTheAcres.
---
Submitted By: Matthew Sullivan
Back to News