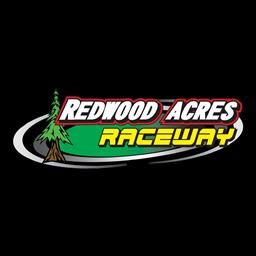 8/4/2022
Redwood Acres Raceway
---
Redwood Acres Raceway Announces Inaugural Scholarship Recipients
Redwood Acres Raceway is proud to announce the inaugural recipients of the raceway's scholarship program. Each recipient officially received their $1,000 scholarships this past Saturday at Redwood Acres Raceway. Judges for the scholarships were Ronda Wittenberg from the Humboldt County Library and her committee. The three honorees were Aiden Kimberling, Tanisha Ratzlaff and Kadence Toland.
Aiden Kimberling graduated from St. Bernard's Academy and has been around Redwood Acres Raceway his entire life. Aiden raced in the Bandolero division and won rookie of the year honors in 2018. Aiden also raced in the roadrunner class. Currently he serves as the passenger in his father's (Steve Kimberling) bomber with the intention of taking over driving duties in the future. Aiden will be moving to Klamath Falls, OR to attend the Oregon Institute Of Technology where he will major in cyber security.
Tanisha Ratzlaff drives the number 16 roadrunner and is currently leading the division standings. She was last season's rookie of the year. Tanisha graduated from McKinleyville High school and will be moving to Klamath Falls, OR to attend Klamath Falls Community College. She plans to become a medical assistant and ultimately become a registered nurse.
Kadence Toland graduated from Eureka High School and has been at Redwood Acres Raceway since she was 12 years old. Her career in racing began as a pit crew member for Bill Walters' late model. Eventually, Kadence drove in the Bandoleros where she currently holds the track record. Kadence currently races in the bomber division. Kadence plans to attend College Of The Redwoods and major in Administration Of Justice. After that, she intends to complete her education at the Montana Law Enforcement Academy. Her goal is to become a uniformed police officer.
Redwood Acres Raceway would like to congratulate Aiden, Tanisha and Kadence and thank all of those who submitted applications.
---
Submitted By: Matthew Sullivan
Back to News