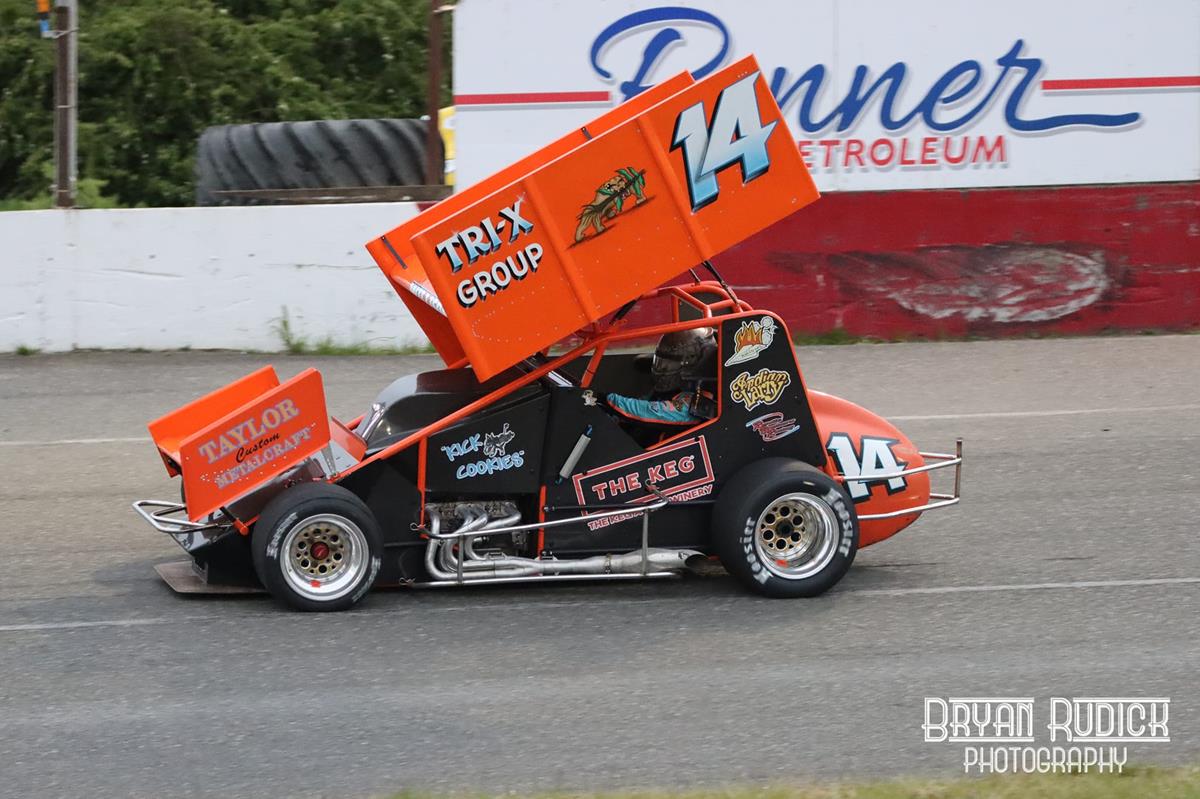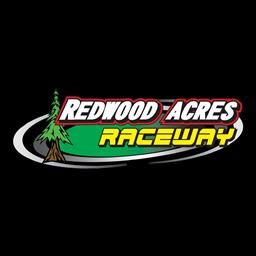 5/14/2023
Redwood Acres Raceway
---
Willison Sets New Track Record, Wins $10K Winged Sprint Race
Aaron Willison left his mark at Redwood Acres Raceway Saturday night. The Langley, British Columbia, Canada driver was in a class of his own on the night as he led wire-to-wire in the Gunslinger Sprint Car feature earning the $10,000 winner's prize. In addition to his victory, Willison also shattered the all-time track qualifying record of 12.870 with a blistering time of 12.657, an average speed of 106.66 MPH around the 3/8-mile paved oval. His record-breaking time brought a $2,000 bonus.
Fellow Canadian, Brandon Carlson placed second while Mike Meeres, Austin Carter and Stewart Lee rounded out the top five finishers. Lee and Carlson took the heat race victories while the trophy dash was won by Carlson.
Friday's $5,000 main event victory was taken by Eric Humphries of Fresno, California. Humphries' win was also in flag-to-flag fashion as he took the win over Carlson, Meeres, Casey Tillman and Lee. Heat winners on Friday were Bryan Warf, Tillman and Humphries with the trophy dash being taken by Humphries.
Of note, Humphries was injured in his qualifying attempt Saturday night when part of his car broke and came into the driver's cockpit. Humphries was taken to the hospital but returned to the race track and received a round of applause from the grandstands during the final trophy presentations.
Redwood Acres Raceway's bomber division raced Friday night and again on Saturday as a late addition to the schedule. Jordan Krupa swept the victories in the dash, heat and feature Friday. Tyler Krupa, Doug Way, Kadence Toland and Lori Brown rounded out the top five in Friday's main. Saturday was Way's night as he also swept all three races for the evening. His feature win came over Tyler Krupa, Jarrett Mayo, Toland and Brown.
Saturday's Legends feature went to Cameron Austin who withstood Tyler Krupa's challenges for the win. Landon Green, Tyler Avelar and Carlee Austin rounded out the top five finishers. Krupa was fast time with a 17.878 and was the trophy dash winner while Austin won the heat race.
Redwood Acres Raceway would like to thank Danielson Construction and Shafer's Ace Hardware for their partnership in providing the races on Friday and Saturday night. Also thank you to AA Bar And Grill, Eureka Glass, Pauli-Shaw Insurance and Redd Family Racing for providing the qualifying bonus.
The next race at Redwood Acres Raceway is scheduled for Saturday June 3. The North State and Upstate Modifieds will join RAR's late models, Legends, bombers, mini stocks and roadrunners. Full results for Friday and Saturday night's races can be found at www.RacinTheAcres.com while you can also find RAR on Facebook or Twitter @RacinTheAcres.
---
Submitted By: Matthew Sullivan
Back to News