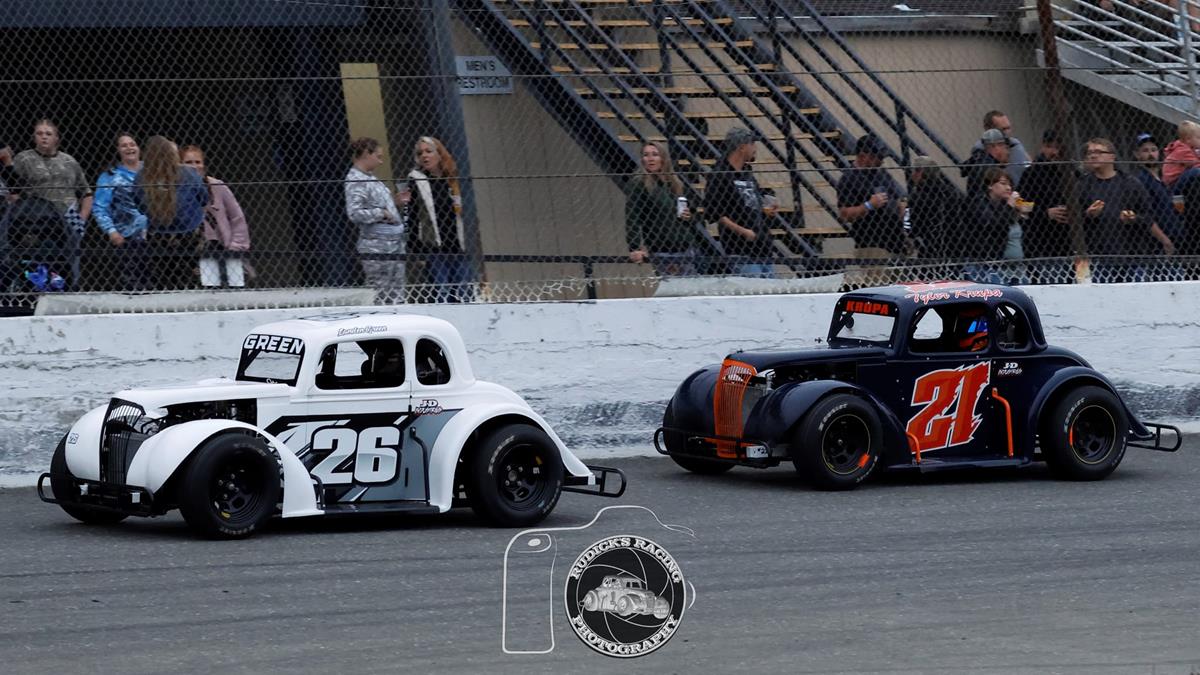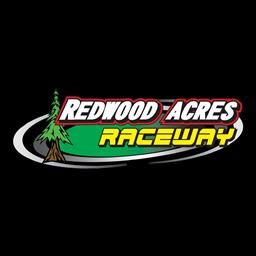 9/20/2023
Redwood Acres Raceway
---
Championships To Come Down To The Wire In Late Models And Legends Saturday
This Saturday's O'Reilly Auto Parts Fall Spectacular will see the official crowning of Redwood Acres Raceway's 2023 track champions. Gary Klinetobe has already clinched the championship for the mini stock division while Doug Way's participation Saturday night will give him the bomber class crown. Things are much tighter in the late model and Legends divisions with the gap between the top two being in the single digits for both classes.
Brandon Barnwell leads Luke Hall in the late models by only six points. Barnwell has three feature wins to Hall's zero this season but the points battle remains tight thanks to Hall avoiding bad finishes. Hall has finished in the top five in all six races this season while Barnwell's ninth place result in the season opening Rhododendron 100 has him with five total top five finishes.
Hall has also kept things close thanks to trophy dash victories. He has two dash wins compared to Barnwell's one has helped him garner precious points that have allowed him to keep in touch with the lead.
Things in the Legends division are slightly different. Tyler Krupa has had an outstanding 2023 season and currently leads Landen Green by seven points. Krupa has been quick all year long but it has been his ability to avoid major disaster that has him up front in the standings. Finishes of 14th and 19th during mid-season put a serious hurt Green's season, costing him valuable points. Meanwhile, Krupa's worst finishes this season have been a seventh and an eighth.
Both drivers have had marquee years in 2023. Krupa was finally able to score his first Legends feature win during the August 12 race while Green has won twice in his first full season behind the wheel of a Legend car. Based on how this season has gone thus far, it is almost certain that the champion will not be known until the checkered flag falls on Sunday night.
All four local classes will be in action Saturday night along with the North State & Upstate Modified Series. Tickets for Saturday's O'Reilly Auto Parts Fall Spectacular are currently available on RacinTheAcres.com. General admission tickets are $15 while senior and military tickets are $12. Tickets can also be purchased in-person at Automasters in Eureka, Don's Rent-All in Eureka, McKinleyville Barbershop and JC Auto in Fortuna. Tickets will also be available at the front gate on race day.
Grandstands will open Saturday at 4:00 with racing starting at 5:30. The event will also be livestreamed on RacinTheAcres.tv and SpeedSport.tv. A special Friday practice session is scheduled to take place between 1:00 until 5:00.
Make sure to follow Redwood Acres Raceway on Facebook and Instagram.
---
Submitted By: Matthew Sullivan
Back to News