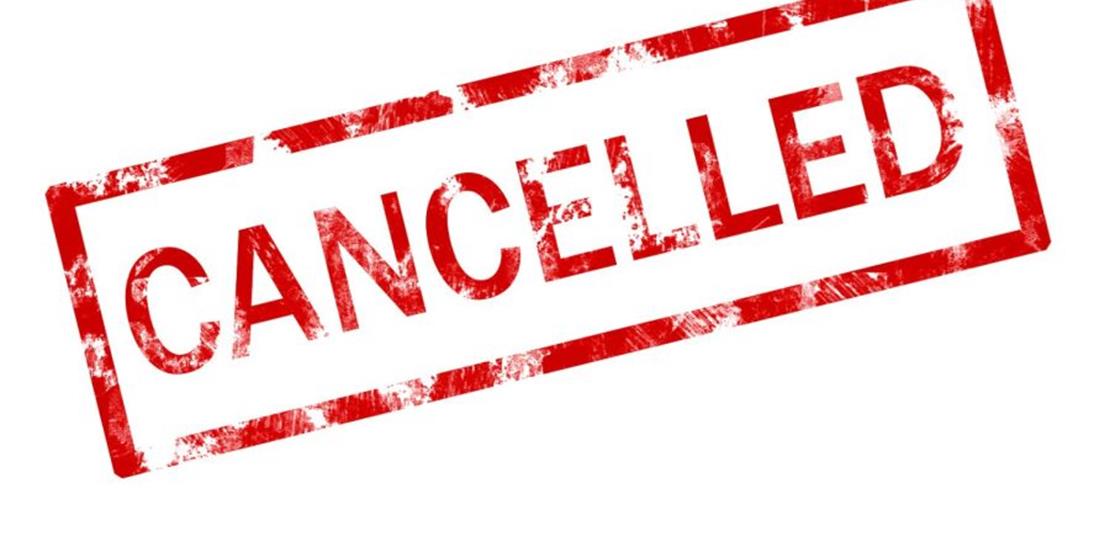 8/8/2022 -
Due to the fires in the Willow Creek area, Redwood Acres Raceway have announced the unfortunate cancelation of this weekend's Spears SRL Southwest Tou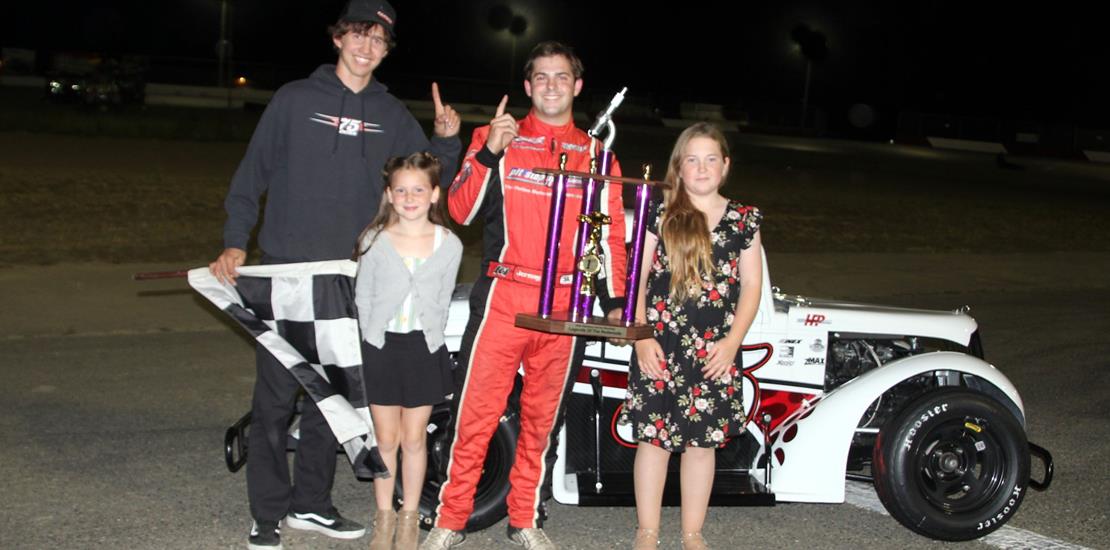 7/31/2022 -
Redwood Acres Raceway held its second annual Legends Of The Redwoods Shootout Saturday night. 18 Legends drivers and teams showed up to participate in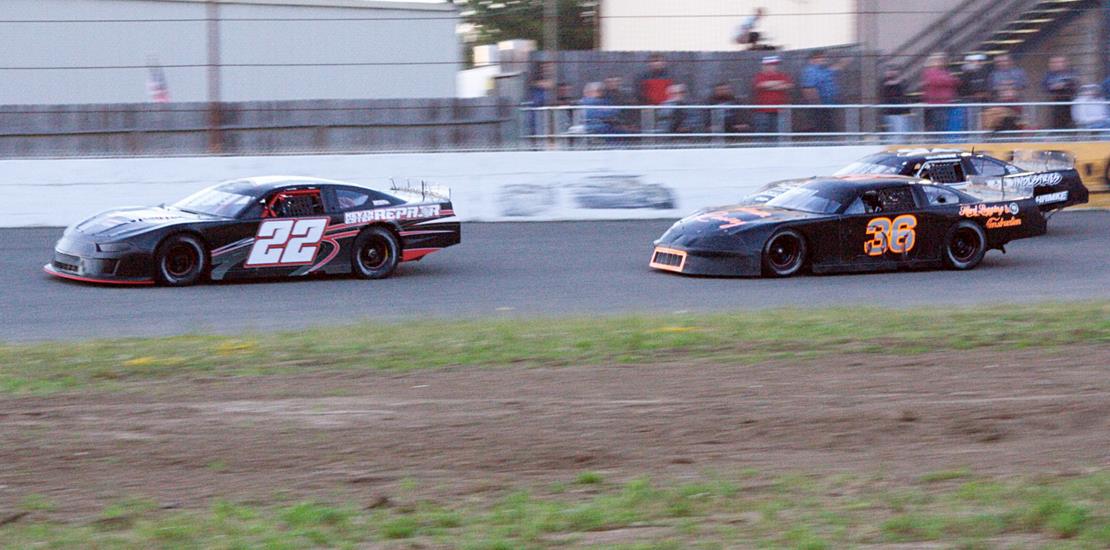 7/11/2022 -
There were plenty of fireworks both on and off the track Saturday night at Redwood Acres Raceway. Harper Motors presented a thrilling evening of racin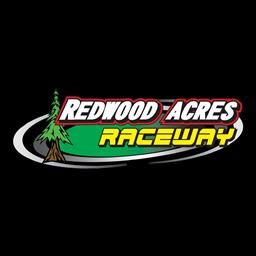 5/1/2021 - Redwood Acres Raceway
Eureka, CA
Late Models

9 entries

Legends

10 entries

Mini Stocks

7 entries

Bombers

6 entries

Roadrunners

15 entries
Full Event Information on MyRacePass
Late Models
Finish
Start
#
Competitor
Hometown
+/-
1
3
36
Luke Hall Alderport, CA
Alderport, CA
2
2
8
12W
Ryan Walters Fortuna, CA
Fortuna, CA
6
3
5
22M
David Miller Coquille, OR
Coquille, OR
2
4
4
2
David Henderson Fortuna, CA
Fortuna, CA
-
5
7
10
Dustin Walters Fortuna, CA
Fortuna, CA
2
6
1
5
Scott Baker Loleta, CA
Loleta, CA
-5
7
6
18
Eugene Palmer Eureka, CA
Eureka, CA
-1
8
2
8
Kenny Demello Fortuna, CA
Fortuna, CA
-6
Finish
Start
#
Competitor
Hometown
+/-
1
3
36
Luke Hall Alderport, CA
Alderport, CA
2
2
1
5
Scott Baker Loleta, CA
Loleta, CA
-1
3
7
10
Dustin Walters Fortuna, CA
Fortuna, CA
4
4
8
12W
Ryan Walters Fortuna, CA
Fortuna, CA
4
5
5
22M
David Miller Coquille, OR
Coquille, OR
-
6
4
2
David Henderson Fortuna, CA
Fortuna, CA
-2
7
6
18
Eugene Palmer Eureka, CA
Eureka, CA
-1
8
2
8
Kenny Demello Fortuna, CA
Fortuna, CA
-6
Finish
Start
#
Competitor
Hometown
Time
1
3
36
Luke Hall Alderport, CA
Alderport, CA
2
4
2
David Henderson Fortuna, CA
Fortuna, CA
3
5
22M
David Miller Coquille, OR
Coquille, OR
4
7
10
Dustin Walters Fortuna, CA
Fortuna, CA
5
2
8
Kenny Demello Fortuna, CA
Fortuna, CA
6
8
12W
Ryan Walters Fortuna, CA
Fortuna, CA
7
1
5
Scott Baker Loleta, CA
Loleta, CA
8
6
18
Eugene Palmer Eureka, CA
Eureka, CA
Legends
Finish
Start
#
Competitor
Hometown
+/-
1
8
19
Brandon White Eureka, CA
Eureka, CA
7
2
3
49
Chris Lawrence Fortuna, CA
Fortuna, CA
1
3
5
11
Brett Murrell Mckinleyville, CA
Mckinleyville, CA
2
4
2
21
Tyler Krupa Eureka, CA
Eureka, CA
-2
5
6
8
Scott Taylor
1
6
4
22
Brent Mack Eureka, CA
Eureka, CA
-2
7
7
3
Andy Thornton Arcata, CA
Arcata, CA
-
8
1
14
Austin Cook Eureka, CA
Eureka, CA
-7
Finish
Start
#
Competitor
Hometown
+/-
1
10
19
Brandon White Eureka, CA
Eureka, CA
9
2
4
49
Chris Lawrence Fortuna, CA
Fortuna, CA
2
3
6
11
Brett Murrell Mckinleyville, CA
Mckinleyville, CA
3
4
5
22
Brent Mack Eureka, CA
Eureka, CA
1
5
3
21
Tyler Krupa Eureka, CA
Eureka, CA
-2
6
7
8
Scott Taylor
1
7
8
3
Andy Thornton Arcata, CA
Arcata, CA
1
8
1
14
Austin Cook Eureka, CA
Eureka, CA
-7
9
9
1
Emily Vest Eureka, CA
Eureka, CA
-
10
2
2
Gannon Cyphers Eureka, CA
Eureka, CA
-8
Finish
Start
#
Competitor
Hometown
Time
1
10
19
Brandon White Eureka, CA
Eureka, CA
2
4
49
Chris Lawrence Fortuna, CA
Fortuna, CA
3
2
2
Gannon Cyphers Eureka, CA
Eureka, CA
4
7
8
Scott Taylor
5
6
11
Brett Murrell Mckinleyville, CA
Mckinleyville, CA
6
5
22
Brent Mack Eureka, CA
Eureka, CA
7
8
3
Andy Thornton Arcata, CA
Arcata, CA
8
3
21
Tyler Krupa Eureka, CA
Eureka, CA
9
1
14
Austin Cook Eureka, CA
Eureka, CA
10
9
1
Emily Vest Eureka, CA
Eureka, CA
Mini Stocks
Finish
Start
#
Competitor
Hometown
+/-
1
5
16
Eric O'Ferrall
4
2
4
14
Jarrett Mayo Mckinleyville, CA
Mckinleyville, CA
2
3
2
85
CJ Dalton Fortuna, CA
Fortuna, CA
-1
4
3
33
Colton Kinsey Fortuna, CA
Fortuna, CA
-1
5
6
18X
Shannon Palmer Eureka, CA
Eureka, CA
1
6
1
24
Lexi Coleman Fortuna, CA
Fortuna, CA
-5
Finish
Start
#
Competitor
Hometown
Time
1
1
14
Jarrett Mayo Mckinleyville, CA
Mckinleyville, CA
2
2
16
Eric O'Ferrall
3
3
85
CJ Dalton Fortuna, CA
Fortuna, CA
4
6
33
Colton Kinsey Fortuna, CA
Fortuna, CA
5
4
18X
Shannon Palmer Eureka, CA
Eureka, CA
6
5
24
Lexi Coleman Fortuna, CA
Fortuna, CA
Bombers
Finish
Start
#
Competitor
Hometown
+/-
1
2
24
Raquel Krupa
1
2
3
44
Tyler Krupa Eureka, CA
Eureka, CA
1
3
1
00
Jordan Krupa Eureka, CA
Eureka, CA
-2
4
4
50
Ed Rasmussen , CA
, CA
-
5
5
50R
Bridget Steeves , CA
, CA
-
6
6
4
Raymond Taylor Jr Laytonville, CA
Laytonville, CA
-
Finish
Start
#
Competitor
Hometown
+/-
1
2
24
Raquel Krupa
1
2
3
44
Tyler Krupa Eureka, CA
Eureka, CA
1
3
1
00
Jordan Krupa Eureka, CA
Eureka, CA
-2
4
6
4
Raymond Taylor Jr Laytonville, CA
Laytonville, CA
2
5
4
50
Ed Rasmussen , CA
, CA
-1
6
5
50R
Bridget Steeves , CA
, CA
-1
Finish
Start
#
Competitor
Hometown
Time
1
1
4
Raymond Taylor Jr Laytonville, CA
Laytonville, CA
2
2
44
Tyler Krupa Eureka, CA
Eureka, CA
3
3
00
Jordan Krupa Eureka, CA
Eureka, CA
4
4
50R
Bridget Steeves , CA
, CA
5
5
24
Raquel Krupa
6
6
50
Ed Rasmussen , CA
, CA
Roadrunners
Finish
Start
#
Competitor
Hometown
+/-
1
9
29
Jeremiah Martin Eureka, CA
Eureka, CA
8
2
1
81
Bryan Brandt
-1
3
10
33
Joe Natale , CA
, CA
7
4
12
16
Tanish Ratzlaff Mckinleyville, CA
Mckinleyville, CA
8
5
4
20
Dylan Ford
-1
6
5
31
Nick Ford Somoa, CA
Somoa, CA
-1
7
11
61
Bob Ratzlaff Mckinleyville, CA
Mckinleyville, CA
4
8
2
79
JR Brandt Eureka, CA
Eureka, CA
-6
9
6
3
Brian Hopkins Fortuna, CA
Fortuna, CA
-3
10
13
55
Ty Rose Fortuna, CA
Fortuna, CA
3
11
14
17
Shawn Wildman , CA
, CA
3
12
3
7
Levi Cope Eureka, CA
Eureka, CA
-9
13
8
2
Wayne Marsh Fortuna, CA
Fortuna, CA
-5
14
7
48
Steve Kimberling Eureka, CA
Eureka, CA
-7
Finish
Start
#
Competitor
Hometown
+/-
1
1
33
Joe Natale , CA
, CA
-
2
2
29
Jeremiah Martin Eureka, CA
Eureka, CA
-
3
3
20
Dylan Ford
-
4
4
3
Brian Hopkins Fortuna, CA
Fortuna, CA
-
5
5
61
Bob Ratzlaff Mckinleyville, CA
Mckinleyville, CA
-
6
6
17
Shawn Wildman , CA
, CA
-
Finish
Start
#
Competitor
Hometown
+/-
1
1
81
Bryan Brandt
-
2
2
79
JR Brandt Eureka, CA
Eureka, CA
-
3
3
31
Nick Ford Somoa, CA
Somoa, CA
-
4
4
55
Ty Rose Fortuna, CA
Fortuna, CA
-
5
5
7
Levi Cope Eureka, CA
Eureka, CA
-
6
6
2
Wayne Marsh Fortuna, CA
Fortuna, CA
-
7
7
16
Tanish Ratzlaff Mckinleyville, CA
Mckinleyville, CA
-
8
8
48
Steve Kimberling Eureka, CA
Eureka, CA
-
Finish
Start
#
Competitor
Hometown
Time
1
10
29
Jeremiah Martin Eureka, CA
Eureka, CA
2
12
61
Bob Ratzlaff Mckinleyville, CA
Mckinleyville, CA
3
11
33
Joe Natale , CA
, CA
4
2
79
JR Brandt Eureka, CA
Eureka, CA
5
4
20
Dylan Ford
6
15
17
Shawn Wildman , CA
, CA
7
6
3
Brian Hopkins Fortuna, CA
Fortuna, CA
8
13
16
Tanish Ratzlaff Mckinleyville, CA
Mckinleyville, CA
9
5
31
Nick Ford Somoa, CA
Somoa, CA
10
1
81
Bryan Brandt
11
8
48
Steve Kimberling Eureka, CA
Eureka, CA
12
9
2
Wayne Marsh Fortuna, CA
Fortuna, CA
13
14
55
Ty Rose Fortuna, CA
Fortuna, CA
14
3
7
Levi Cope Eureka, CA
Eureka, CA
News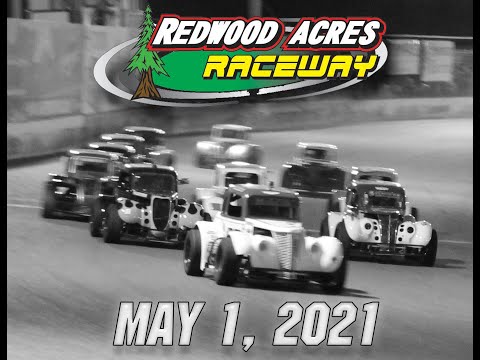 Relive all the action from opening night at Redwood Acres Raceway on May 1, 2021!
The 2021 season at Redwood Acres Raceway got off to a thrilling start this past Saturday night as racing resumed at the 3/8-mile paved oval. A boisterous crowd was in attendance to witness the first...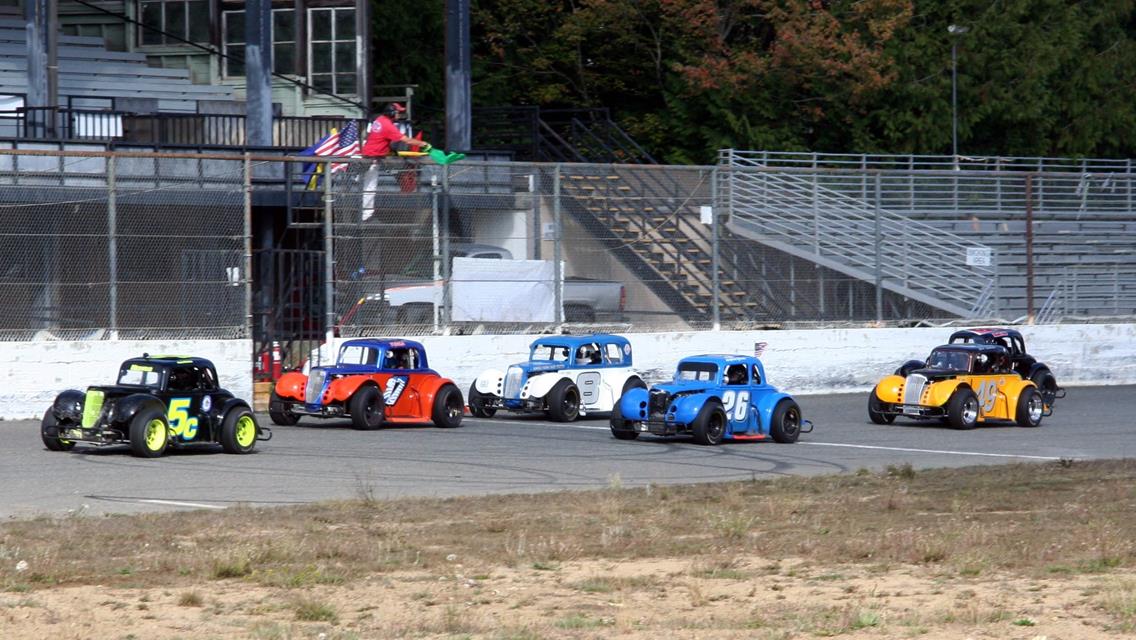 The long offseason for North Coast race fans will finally come to an end this Saturday, May 1 as Redwood Acres Raceway will host the first race of the 2021 season. This weekend's event will be one of...